Delta Plus : Global recognition for PPE technology expertise
Q1) DELTA PLUS is a leading manufacturer & suppliers of Personal Protection, Safety, safety equipments, please share some of your milestones & achievements?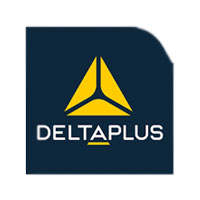 We started our journey way back in 1977 when Mr. Jack Benoit founded Delta plus and imported the first container. International developments around the Mediterranean arc happened subsequently and then in the whole Europe . In 2004 , this year could be as well defined as the turning point of production of PPE when the group invested in large scale production facilities in China and India . Also we reinforced the value added products in these two countries with continuous expansion in Europe and Middle East.
In 2013, we created made a transition to a unique brand " Delta Plus" . In the same year we implemented our design office and R and D wing in Delta plus China . We also expanded our wings in North and South America. Till now we have achieved a structured growth including practice of sustainable and social development.
Q2) Could you brief us about overall business activities of your company (tie-ups, associations, reach, network) ?
Our geographic cover is in 110 countries around the world with 15 production sites, 5 logistic platforms and 280 sales representatives spread across the world.
Q3) Can you elaborate more about the product portfolio & it's applications?
We cover the 5 major ranges of PPE ( Head , Body, Hands , Foot and Fall Arrest ) which cover a wide range of applications including outdoor construction ,outdoor utilities, indoor food industries, Indoor heavy duty , technical wear , disposable wear , chemical industries , pharma industries ,outdoor cold environment, sport performance and a host of other application .
Q4) Which are the some of your pioneering products you introduced in the market recently or Is there any plans to launch the new products?
What immediately comes to my mind is the newly introduced BTP model of safety shoes applicable for outdoor construction activities. They are pioneering in the sense that these products will provide increased breathability with optimal comfort and one product has been specially designed for extremely cold temperature down to -30 degree centigrade.
Q5) How do you account R&D activity in your company?
We spend about 4 million euros in our R and D activities on plastics in France and China , mechanics in France and China , textiles in China , Argentina and UAE , safety footwear in India and China and respiratory in China , Spain and Brazil , project engineering , building safety equipment's in France . We introduce 15% of new products every year with 25 dedicated people spending 7000 hours of tests per year which correspond to 50000tests per year.
Q6) Brief us about the quality policy for your business?
Our vision is to elevate our positioning and establish Delta Plus as a key brand in the PPE market over the long term. This vision , we propose to achieve by designing , manufacturing and distributing a full range of Personal protective equipment globally .Our markers are our market share , differentiated products , services and our
International coverage.
Q7) How do you foresee "India" as a potential market , what are the prospects?
Given the pace of growth across manufacturing and service sectors in India , coupled with the regulatory requirements mandating compliance to safety norms , we perceive India as a most prospective market so far as protecting the workmen are concerned .
Q8) What are the distinguishing facts of global market as against the Indian market?
India is a vast market divided geographically and demographically where needs of end customers evolve, posing a challenge for the PPE manufacturers to address the needs and challenges to circumvent the risks involved in work to be executed.
The global market is matured and the standards are well established.
Q9) What are your strategies to improve the DELTA PLUS position in Indian & global market as well?
As I said earlier, it is through constant innovation , investment on R and D for materials as well as the production process and last but not the least , putting end customers feedback about the product into a design improvement process .Also we need to strengthen our supply chain making it more robust and efficient .
Q10) According to you what are the factors affecting to your business?
The input cost factor in terms of ocean freight and hike in the cost of input raw materials are affecting our business. We sincerely believe and operate in a flat world and there are these deterrents for us.
Q11) What are the key technological trends that are driving the fire protection industry?
These are part of technical wear where flame retardant -antistatic and chemical resistant -flame retardant – antistatic are the norms of fire protection industry.
Q12) What is your vision for DELTA PLUS ?
Our vision is to elevate our positioning and establish Delta Plus as a key brand in the global PPE market over the long term.
Q13) What are the issues you need to address that are related to your industry
One issue is lack of awareness as to the exact applicability of a specific PPE most suitable for risk mitigation. We are committed to address this issue related to People, Planet and Economy. We end devour in training and expertise development, health protection of our employees so far as people are concerned. In planet we address the issues of waste management, impact of climate change, control of resources and the environmental impact on product life time. So far as economy is concerned we always stick to fair practices, involve our suppliers in our approaches, protect our internal resources and support enthusiastically our local initiatives.