We feel lucky that we could contribute to the nation's health, safety and economy
M.N. Rubber is one of the largest manufacturers of rubber hand gloves in the country.  MNR with a history and reputation spanning over three decades has the distinction of being the only manufacturer in India having ISI certification for its electrical gloves.  Industrial Health and Safety Review converses with Nilesh Shukla, Founder, M.N. Rubber to ascertain the strengths, capabilities and commitments of this home grown manufacturer who is forging ahead with ambitious growth plans, making the most of the opportunities available. Excerpts:
Q. Could you narrate a brief history of your company?
Our Company is now 31 years old. We are one of the biggest manufacturers of rubber hand gloves in India. We manufacture different types of safety rubber gloves. Recently, our company became the first ever company in India to be respected with ISI mark in Electrical Gloves. Our gloves are tested batch-wise in our own lab and other administrative labs.
Q. What are the different types of gloves you offer today, and for what applications?
We manufacture rubber gloves which include Household Gloves which are used for basic household purposes, Nitrile Industrial gloves – used while working with heavy acid and other chemicals, Extra-comfort Flocklined Gloves – specifically used for construction and heavy duty work, ChemisafeFlocklined Beaded – used for different basic and light chemical work, Bi-colour Gloves – specially manufactured for food grade industries, fishing and farming, Industrial Gloves – used for all-purpose industrial work, Electrical Gloves – solely used for electrical purpose only , Knitted Dotted Gloves. Speaking about the gloves, we have plans to manufacture PU coated, Nitrile examination, and Nitrile coated gloves in the nearest future.
Q. Could you highlight the features and variety of your industrial hand gloves?
Industrial Gloves are mainly used in all kinds of industries which include chemical, agriculture, construction, oil and gas, dyeing and painting industry. These gloves are measured with different sizes, thicknesses and inches. A few features of Industrial gloves are acid and alkali proof, non-slip grip, long lasting, rolled cuff and so on.
Q. What's special about your electrical gloves?
The most exceptional thing about our electrical gloves is that in the whole of India we are the solitary maker to be respected with ISI mark. We began fabricating electrical gloves in those days in 2009. We produce electrical gloves under the name of "LeeFist" for electrical labours. This kind of gloves is characterized by the level of voltage just as the assurance they give, plus they are manufactured using high purified natural rubber. Further, electrical gloves are grouped in to Class and Type. All the gloves are tested with precise system and are conveyed with their test report. Employees who work in close proximity to live electrical current may require a variety of electrically insulating protective equipment.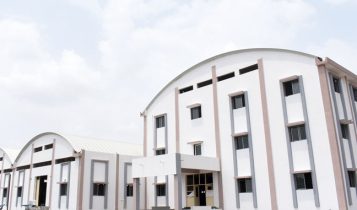 Q. Please throw some light on your manufacturing set-up.
We have a full-fledged manufacturing facility. All our production machines are fully automatic. We own four dipping machines and seven best dipping stations as of now, and we are in the process of installing four more machines to enhance our productivity.
Q. Understand you are obsessed with quality. Could you elaborate your QA systems and procedures?
Our QA policy is very simple: We attend to all the calls and reply all the queries on mail or any other platform. We answer all the questions from our customers. In the event when the material received by the customer is defective or deficient, we replace it as soon as possible.
Q. What have you to say about your team?
It is rightly said that "Alone we can do so little; together we can do so much". This is true verbatim in the case of our company and people who are committed, dedicated, and focused on the collective goal. They are conscious of the time frame and have a clear idea of what is to be done. The whole credit for our accomplishments goes to the team. As a company, we are proud of our greatest asset – human resources.
Q. The pandemic crisis has given an up-thrust to the sale of gloves in various sectors. What's your experience?
We are no exception in the Gloves Industry. Definitely, there was a huge up-thrust to the sales of gloves. At this difficult time, people have started becoming more conscious of their safety and hygiene. And this gave a new fillip to the gloves industry. Hence, talking about our experience, we feel lucky that we could serve and help to contribute to the nation's health, safety and economy.
Q. What are your growth strategies to stay ahead in your chosen field?
Our growth strategy is to follow STP (Segmentation, Targeting and Positioning), Market penetration, Product Development, Market development and Diversification.