A Legacy Of Ensuring Hand Safety For Over Five Decades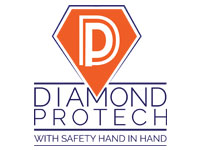 Diamond Protech, was founded by a visionary, Kalyanji Virji Shah, the first generation entrepreneur, with the dream of becoming one of India's leading manufacturers of hand gloves. The dream fructified with the starting of its production of household and surgical hand gloves from Dahanu way back in 1968, when there were very few players in the industry. Since then, Diamond Protech grew from strength to strength, up-scaling its operations with a manufacturing facility admeasuring 82,000 sq. ft. and a warehouse space of 27,000 sq. ft. The company forayed into manufacturing, trading and supply of premium rubber hand gloves across a wide spectrum of industries. Its range of offerings today includes household gloves, industrial rubber gloves, acid and alkali proof gloves, electrical shock-proof gloves and finger coats. The company now being managed by the 3rd generation Shah family has grown like a phoenix, spreading its wings in the world of PPE and safety. Excerpts from an interview with IHSR:
Q. The name Diamond Protech is synonymous with Hand Gloves. How could you achieve this brand image and recall?
We are on the threshold of our Diamond Jubilee celebrations. Starting our business in 1968, we have come a long way establishing our brand share and creating a brand loyalty with our customers who vouch for our quality and reliability. Our reputation is built on trust emanating from our unwavering and uncompromising quality, commitment and reliability. We have a proven track record of delivering quality products at economical price. So it is our quality and performance which have helped in building our strong brand image over five decades.
Q. Please throw some light on your beginnings and steady growth?
Known for manufacturing, trading, and supplying a broad array of premium quality Hand Gloves, Dahanu Rubber Gloves Mfg. Co. started its operations in 1968. We offered a range of products including Rubber Hand Gloves and Jyot Shock-proof Hand Gloves. These hand gloves are well-known in the market for their smooth texture, exceptional finish and resistance to moisture. These are used in various industries for hand safety, and are acknowledged for their resistance to extreme temperature, oils and chemicals. Offered by us at pocket-friendly prices, these products are highly appreciated and demanded by our customers at large. In order to meet the exacting requirements of our customers, we are offering these products in a number of specifications.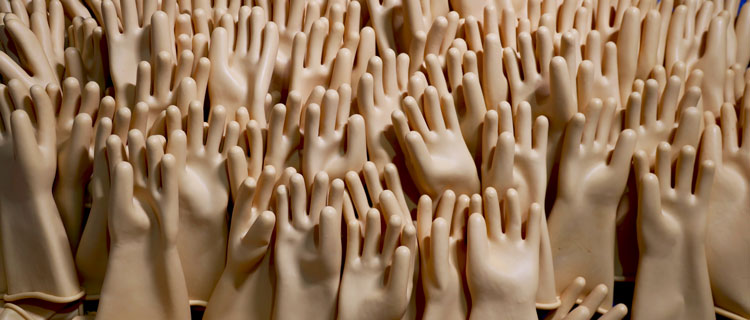 Q. Could you tell us more about your production facilities and manufacturing excellence?
We have our factories in Dahanu and headquarters in Mumbai. Banking on our huge production capacity, we have been able to cater to the bulk demands of the offered products in the most effective and efficient manner. We follow the best manufacturing methods. Before the final dispatch of these products, the hand gloves are packed with tamper-proof packaging to avoid damage during transportation. In addition, the gloves are made out of quality approved production material in strict adherence to the industry approved parameters. Under the eminent stewardship of our mentor, Kalyanji Virji Shah, we have been able to meet and exceed the expectations of our customers. For smooth conduct of our business related operations, we have divided our facility into various functional departments. This has enhanced our operational efficacy and efficiency.
Q. Your offerings also include imported gloves. What are the different types of gloves you import, and for what applications?
In the year 2010, with a view to expanding our business, we established a separate division (Victor Imports) for importing a large variety of rubber hand gloves. Within a year, the company became one of the largest importers of household examination and surgical gloves in India, while also being an OEM for more than 50 brands. Being the only company in its segment to deal in medical and industrial hand gloves in large volumes, the division today has a per day packing capacity of more than 30,000 pairs of gloves. The company brings to India, cutting-edge protective hand gloves from countries like Malaysia, Thailand, Vietnam, Indonesia and Sri Lanka.
Over 50 years, three generations of the Shah family have turned Diamond Protech into India's largest and most reliable manufacturers and importers of premium quality protective hand gloves. Adhering to strict quality standards, Diamond Protech enables thousands to work with safety hand-in-hand.
Q. Besides surgical gloves, you also have gloves for a number of applications in healthcare, pharmaceutical and food industry – Right?
Indeed we have a plethora of gloves for hospital and healthcare work. Our exclusive range of Examination Hand Gloves consists of powdered and powder-free Latex gloves – mainly powder-free Nitrile and Vinyl examination hand gloves – available in a variety of lengths and palm sizes. These disposable gloves offer great dexterity, tactile sensitivity and puncture resistance as well as liquid and gas resistance. While the powdered Latex variants are designed for the economy segment and may contain proteins that cause allergic reactions, our powder-free protein-free Latex and Nitrile variants are non-allergic ambidexterous and offers an incredible grip for dealing with medical instruments. Our powder-free Vinyl Examination Hand Gloves are food grade and perfect for any work related to food industry.
Q. What are the different kinds of gloves you offer for industrial applications?
An essential piece of safety equipment for industrial, construction and even agricultural work, our Industrial Rubber Hand Gloves come in soft quality variants, providing exceptional palm grips for better handling. These are specially flock-lined for sweat resistance. From being tear-, shrink or puncture resistant, to being skin friendly, chemical resistant and providing high elasticity, our Industrial Rubber Hand Gloves are tested on several quality parameters to ensure one can work safely with our gloves in hand.
These gloves find applications in light industrial, construction, mechanical, and agricultural work.
For use in chemical industry, we have Industrial Chemical-Resistant Nitrile Hand Gloves. Apart from being chemical-resistant, our Industrial Nitrile Hand Gloves offer great dexterity, puncture resistance and exceptional protection against harmful liquids and gases. These gloves are preferred in the oil and petroleum industry, chemical processing units and in the battery manufacturing industry. They provide holistic protection against abrasions, cuts and snags, and can be used for printing, plating, plant maintenance and for manufacturing electronic components.
Q. You have also come up with gloves that are shock-proof for the electrical and power sector. Please elaborate.
Yes, we have recently introduced our Electrical Shock Proof Seamless Rubber Gloves for the electrical and power sector. They come in different classes such as Class 00 to Class 4 depending on the test voltage. These are mainly used in voltage test tables where the voltage varies from 2500 Volts to 40,000 Volts.
Manufactured using advanced machinery and specially compounded Latex that offers excellent dielectric properties, our Electrical Shockproof Seamless Rubber Gloves offer the best protection from domestic and work-related electrical hazards. Designed to be flexible, strong and durable, they provide multiple levels of electrical shock protection and ensure professionals across industries that deal with any electric wiring or equipment, and work with safety hand-in-hand. These gloves coming in lengths 385 mm and 410 mm, are a boon to electricians, utility workers, linemen, power generation plants, construction work, electrical contractors, etc.
Q. Tell us something about your benchmark for quality.
Our products are of impeccable quality and workmanship. They are manufactured in controlled atmosphere in accordance with the relevant standards and specifications, and certified by SGS. If you take our Electrical Shock Proof Seamless Rubber Gloves for instance, each and every glove is tested in our laboratory. These gloves are also tested and certified by ERDA, Vadodara, which is a Govt. Recognized Laboratory.
Q. What's your vision and mission?
All our operations have a bearing on our core values such as Customer Safety, Comfort & Convenience, Social Responsibility and Trust, Reliability & Quality.
Our Vision is to be one of India's best and most trusted PPE providers, helping to create safer and accident-free work environment all over.
Our Mission is to provide consistently high quality protective gloves at the best prices; To work towards providing products with '0' defect; To provide timely delivery to our customers; To create an automated system for inventory management and to make optimum use of available resources and technology.
Q. How do you look at the future of Diamond Protech?
Personal protection is of paramount importance in a work environment especially in today's context. Safety industry, which is a priority sector today, is on a growth trajectory. Naturally, the demand for PPE will increase in leaps and bounds. All this is good news for our business and we do envisage a bright future.
For more information visit https://diamondprotech.co.in/