Access Control Solutions, Matrix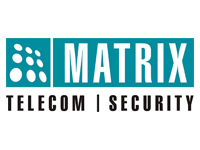 Matrix COSEC supports comprehensive three-dimensional #AccessControl policies for modern organizations, that takes care of all the combinations of the who, where and when. Equipped with all-in-one biometric and mobile authorization technology along with next-generation networking IP Technology and PoE+.
Matrix COSEC range of Access Control solutions are best suited for small and medium organizations.