"FIRE" – The most feared industrial hazard! It can happen within two minutes — first a lick of flame, then it spreads as it searches for fuel. The next thing you know; you could have a life-threatening fire on your hands.
But these catastrophic fires can be prevented with simply monitoring one of the 3 physical properties of Fire: Heat, Smoke and a FLAME.

Eyes being faster than the nose, in the event of Fire, Flame Detector is most suitable solution as it responds immediately. In addition, smoke and heat from fires can dissipate too rapidly or accumulate too slowly for effective detection. In contrast, because Flame Detectors are optical devices, they can respond to flames in less than a second.
The new FL – 4400 UVIR Flame Detector uses single UV and triple IR sensors to detect the flame's electromagnetic radiation in the ultraviolet (UV) and infrared (IR) wavelengths depending on the fuel source. In response to the flame radiations captured by UV and multi-IR sensors, a series of pulses is generated that is converted by the detector electronics into an alarm output.
Additional Features:
High immunity to False Alarms
Field of View: 100° Horizontal, 90° Vertical, 120° Diagonal
Detection Range: Variable as per Flame source
Rapid Response – typically 5 secs
IP 66 Protection Class
Flameproof detector Enclosure
User programmable via HART or RS-485
Attached Hooter cum Flasher – Optional
Multiple output option for maximum flexibility and compatibility:
Relays (3) for flame detection, fault and Auxiliary
0-20mA (stepped)
Optional HART protocol for setting configuration\
RS-485, Modbus compatible
The FL – 4400 UVIR Flame Detectors can be connected in 4 different ways to provide varying degrees of information:
Stand Alone – the detector is fitted with internal relays that provide alarm and fault outputs.
Fire Alarm Panel – the detector is connected to a Fire Alarm Panel (FAP) as part of an overall site detection system.
Monitoring System – the detector provides a 4-20mA output that connects to a site monitoring system. The output provides multiple alarm and fault conditions. The advantage of this system is that the flame detectors can be incorporated into a system that is monitoring other functions on the site such as gas monitoring.
Typical installation areas for FL – 4400 UVIR flame detector are;
Wherever highly combustible materials are involved
Where there is a need for instantaneous response to flame
Wherever unsupervised areas require automated fire protection
Where there is a large capital investment to be protected
Examples of few installation areas include:
Gasoline transport loading terminals
Pipeline pumping stations
Refineries
Aircraft hangers
Automotive paint spray booths
Munitions production facilities
Jet engine test cells
Offshore drilling & production platforms.
Article by —–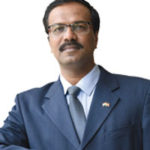 says, "We are very excited to have launched this state-of-the-art Flame Detector that gives fast and reliable detection in the event of Fire. Our detector is designed to give long distance detection with remarkable protection and monitoring features that can be found in the market."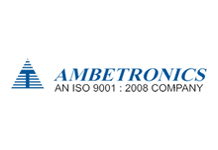 For more information,
Tel: 022-61673056;
Mob: 7718892211, 9320619646
Email: sales11@ambetronics.com
Web: www.ambetronics.com