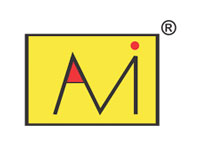 Silicone rubber delivers the strength, resistance and durability required for reliable automotive applications.
As consumers demand a boost in power and performance, the heat increase that is generated is a factor that engineers must consider and manage, and this is where a quality engineering specialist comes into play.
Automotive manufacturers rely heavily on the quality and performance of rubber materials and, with increasing heat present in new vehicles, silicone rubber comes into its own, offering the perfect solution.
How Can Silicone be used?
1. Acoustic & vibration insulation
Silicone sponge is used in a variety of applications but generally, its purpose is to seal, insulate or protect an application from flame, heat, water, dust or general weathering. Acoustic & vibration insulation Silicone sponge protects applications from vibration damage acting as a dampener, as well as being an acoustic insulator in.
2. Silicone Seals & gaskets
Silicone sponge provides ultra-low compression force deflection and compression set making it ideal for use as seals and gaskets.
3. Thermal Insulation
It's closed cell structure allows for excellent thermal vibration insulation in a wide range of applications.

4. Protection & Safety
Protection from environmental stresses, and extreme temperatures
5. Silicone Hoses
Silicone Hoses are used in variety of automotive applications, including air intake, fuel systems and cooling systems. These hoses are manufactured from High Grade Silicone.
Why choose silicone rubber for automotive solutions?
Fulfilling silicone solutions across automotive interiors and exteriors, as well as a whole host of mass transit interiors, silicone rubber boasts a host of properties to fulfil a range of automotive needs. As an engineering specialist, Silicone Engineering is delighted to supply precision-manufactured silicone solutions to serve the
automotive industry.
6. Environmental resistance
Its excellent weathering resistance makes silicone a perfect choice for the automotive sector. Its resistance to wind, rain, salt, chemicals, abrasion and ultraviolet radiation puts it one step above any other solution.
7. Sealing properties
With low compression set and its closed cell structure, silicone sponge prevents water, dust and moisture ingress, providing a water tight seal to prevent electronic failure
8. Temperature resistance
Silicone rubber delivers impressive extreme temperature resistance from -60°C to 230°C, making it an ideal solution compared to other elastomer alternatives.
---
Article by –
Harsh Solanki, Assistant Manager Sales & Marketing
Ami polymer Pvt. Ltd