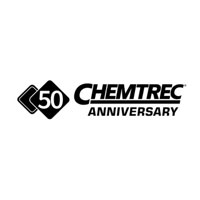 CHEMTREC, the world's leading emergency hazmat response service provider, has appointed William Erny, previously Senior Director with the American Chemistry Council, to lead the organization's regulatory and strategic alliance initiatives.
William, who joins as Director of Regulatory Affairs and Strategic Alliances, has more than 35 years' experience working in the areas of chemical safety and security, regulatory compliance, and public policy. His professional experience includes military logistics support with the US Department of Defence (DoD), Technical Director of the International Safety Equipment Association (ISEA), Senior Regulatory Analyst with the American Petroleum Institute (API) and over the past 11 years as Senior Policy Director with the American Chemistry Council (ACC).
As part of his tenure with ACC, William acted as a strategic liaison with the US Department of Homeland Security, directing its chemical security policy program on behalf of ACC members. William represented ACC members before Congress, the Executive Branch and US regulatory agencies and building a strong network of associates and contacts within Washington DC.
As part of his new role with CHEMTREC, William will continue to bolster the work underway, further strengthening relationships with government partners, chemical manufacturers and distributors, and advising on best practices and safety policy and protocols.
William's first body of work with CHEMTEC is in support of the 2021 Crisis Management, State of the Industry Survey. This worldwide census of leading chemical manufacturers and distributors will assess the level of knowledge and understanding when it comes to crisis management planning and implementation. Results from the survey will later inform new policy, industry guidelines and training courses, worldwide.
Bruce Samuelsen, CHEMTREC's Chief Executive, said William's appointment is not only strengthening its position as the go-to chemical emergency service provider but enabling the industry to become even safer: "With William joining our team, we now have an incredible resource in his skillset and experience engaging senior government officials as well as industry leaders.
"As a key policy influencer in his past roles with the ACC and the API, he will be able to advance and further develop our products and services to enable the industry to become safer."
William said joining CHEMTREC will allow him to continue the work already in progress and further enhance hazmat safety practices worldwide: "CHEMTREC is already leading the field when it comes to managing hazmat incidence response practices."
"I'm looking forward to building on this work to enhance chemical safety and regulatory compliance within the industry as well as offering class-leading advice for clients worldwide."