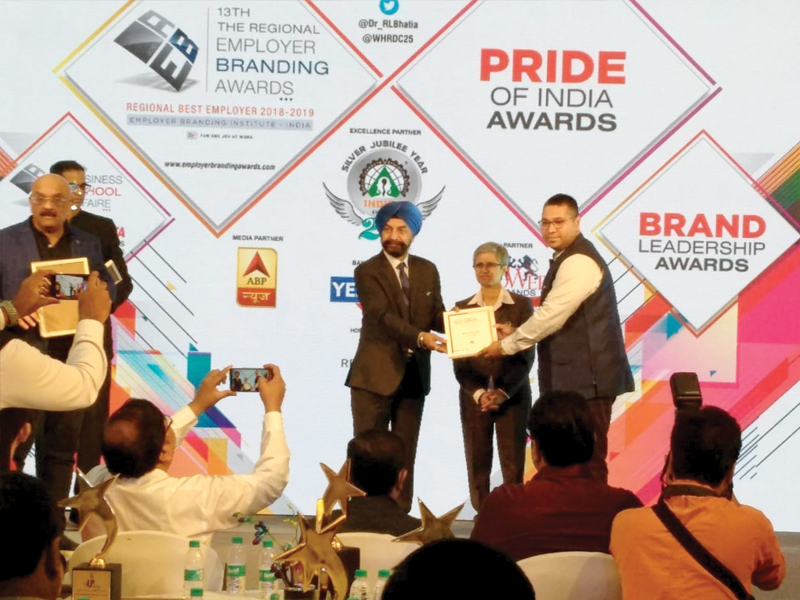 CP PLUS, India's No.1 security & surveillance brand, recently received the illustrious Uttar Pradesh Pride of India Award hosted by CMO ASIA & Global Real Estate Congress. The award, which seeks to identify and celebrate outstanding brand building and marketing by organisations, individuals and teams, was conferred amidst industry leaders and the media.
"It is an honour to receive this award. CP PLUS has had an enriching and wonderful journey of growth so far. We've grown manifold as a brand, of course, with our fair share of challenges and learning. But overall, it has always been a progressive road. Acknowledgements such as these uplift us and encourage us to do even better", said Mr. Aditya Khemka, MD, CP PLUS.
Winners were evaluated not just on financial standing, but also based on consumer preferences. The initiative aims to recognize brands and marketers, who have achieved extraordinary success through innovative and effective marketing practices in the region of Uttar Pradesh, and to foster marketing awareness in the professional community and inspire aspirants to achieve marketing excellence. The award also focused on educating and disseminating the importance of branding in Uttar Pradesh. ABP News was the official media partner for the event.
CP PLUS is India's No.1 Surveillance & Security brand. CP PLUS range of solutions and products are monitoring millions locations across the globe in diverse geographies, from highly sensitive defense locations, government buildings, vital infrastructures, transportation, hotels, hospitals, educational institutions to homes, with a satisfied customer base.