'Stay safe' is now a stock phrase. These days almost everyone uses it when they sign off an email, chat or a conversation. Another term which has gained popularity is 'bubble'. A bubble resembles a safe environment where social networks follow a shared set of norms to keep everyone there safe. The Covid-19 scourge has led to much heightened safety concerns, and in turn created awareness around activities that can likely protect us from COVID. I believe, it is high time that we did the same with fire safety!
Each year, a huge number of lives and assets worth billions are lost in fire accidents in India. Despite the fact that fire and safety norms do exist in India, the implementation on the ground level is minimal. Several fire-safety audits have stated that majority of the commercial establishments lack proper compliance with basic fire prevention norms. Incidentally, the situation is quite similar in the country's residential sector as well. Due to the absence of proper implementation of the stringent norms a huge unorganised sector dominates the fire and safety equipment market in the country. Additionally, most Indian companies consider fire and safety equipment expenditure as unproductive and fruitless, which continues to negatively impact the market.
TechSci Research, a research-based global management consulting firm, published a report recently entitled "India Fire and Safety Equipment Market Forecast and Opportunities, 2019", which stated that the country's fire and safety equipment market has a strong growth potential and revenues had reached about USD4.94 billion by 2019. The demand for fire and safety equipment is rising due to the country's economic growth, rapid industrialisation, as well as growing commercial sector and real estate industry.
Unfortunately, the fire protection market is extremely fragmented and primarily dominated by large unorganised players with strong regional presence. At present, there are only a few players in the organised market with a pan India presence. Moreover, the market is also flooded with counterfeit products and cheap imports from China. However, over the last decade or so, the Indian market has seen the arrival of global giants from the fire safety industry.
Despite all odds the usage of fire safety equipment is constantly increasing with corporations and commercial entities emphasising lately on fire safety and security. Several state governments have now made it mandatory for commercial establishments to ensure proper compliance with fire safety norms. With the intensification of competition as a result of entry of small domestic players as well as large multinational companies in the market, innovation and product differentiation are going to be of primary importance over the next five years. said Mr. Karan Chechi, a Director with TechSci Research.
According to experts, the fire protection systems market size globally was valued at $96,500.0 million in 2019, and is projected to reach $1, 31,274.5 million by 2027, registering a CAGR of 5.2 per cent from 2020 to 2027. In this regard it is important to know that a fire protection system is a government certified product, developed according to the standards specified by the authorities and regulatory bodies to control fire outbreaks. The sudden outbreak of the COVID 19 pandemic has immensely affected the growth of the fire protection systems industry owing to the lockdown measure in different countries and delay in manufacturing and production of various fire suppression products like fire extinguisher, fire sprinkler, etc.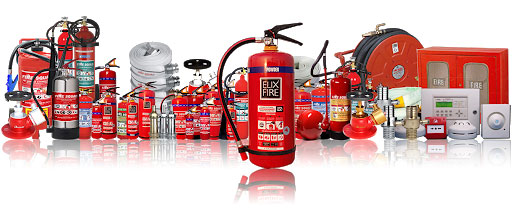 Primarily, the industrial and commercial areas use fire protection systems for safety of employees. In addition, enhanced risk of property damage and public safety concerns due to fire accidents drive growth of the global market. For instance, in 2018 and 2019, the Canadian Government spent more than $34 million annually on fire protection services. Europe witnesses, at least, 5,000 fire mishaps occur each day pointing out that fire safety in buildings is a major societal issue. Moreover, the rising awareness about fire safety is also anticipated to supplement the growth of the market.
Additionally, rapid urbanisation and industrialisation fuels the demand for fire protection systems. As more than four-fifths of the global GDP is produced in cities, urbanisation can influence sustainable development if managed properly by increasing productivity, allowing innovation, and implementing novel ideas. Which is why we feel that this trend is expected to continue to drive the fire protection systems market growth.
Among the major hurdles for the market are high initial costs, predictive maintenance and fluctuation in raw material prices. The COVID 19 lockdown has also negatively affected the market. Additionally, several manufacturers and suppliers in fire protection systems industry depend on imports for their raw materials. Government restrictions on movement and transport have halted all logistics operations across the globe, thus witnessing difficulties with their supply chain.
The international fire protection systems market is categorised into three levels i.e. product type, end user, and region. The fire protection market is segregated into fire detection, fire response, fire suppression, and fire analysis. Based on the equipment type, the market is segregated into active fire protection systems and passive fire protection systems. On the basis of end user, the market is categorised into commercial, industrial, governmental, institutional, and others.
Region wise, the market is analysed across North America, Europe, Asia-Pacific, and LAMEA. Not surprisingly, North America will be dominating the global market during the next five years due to advancements in fire protection systems and increase in infrastructure investments. The primary reason to drive growth in the future will be the stringent implementation of fire safety regulations across North America. Additionally, rise in commercial construction activities should also boost the growth of the market. For instance, in 2018, the U.S. Government spent $358.9 billion on commercial construction buildings, a significant share of which was spent on fire protection equipment. Moreover, an overall rise in awareness and concerns about fire safety and security should also fuel growth of the fire protection systems market in the days to come.
Article by Arijit Nag
Arijit Nag is a freelance journalist who writes on various aspects of the economy and current affairs.
Read more article of Arijit Nag