Hikvision, the world's leading supplier in innovative video surveillance products and solutions, has conducted the Hikvision Certified Security Associates (HCSA) Program recently in Indore. The three days HCSA training program was organized from 7 to 9 February. It got an overwhelming response from the young security professional community.
The successful batch of Hikvision Certified Security Associates (HCSA) Program participants will receive the HCSA certificates along with the enriching technology updates and product training experience.
The three days comprehensive HCSA Program, included training sessions on Optics Basics, Turbo HD Analog Solution, PTZ Configuration, Network Basics, IP Camera, NVR ,Fish Eye Camera, iVMS 4200 and Smart functions and Applications. The HCSA training program was conducted by the Trainers Mr. Vinit Narvekar , Mr. Kishan Parakhiya and Mr. Rahul Tiwari .
The idea behind HCSA is to give hands on training and demonstration as a part of the training program. As part of this certification program a dedicated online examination was conducted after training sessions and HCSA certificates were given to the successful participants.
"Hikvision has set the industry standard by offering professional video surveillance certification to validate video expertise under Hikvision Certified Security Associate (HCSA) program in India. This Hikvision certification program is specially designed for the security professionals. Besides, Hikvision provides meaningful endorsement to those, who succeed in the exam and become Hikvision Certified Professionals," said Mr. Ashish P. Dhakan, MD & CEO, Prama Hikvision India Pvt. Ltd.
The Hikvision Certified Security Associate (HCSA) level certification focuses on training participants in essential configurations, operations & maintenance of Hikvision video surveillance products and its features. It is designed for technical engineers, who have worked in the security industry for some years and have already gained knowledge and experience about security basics. The certification program is open to anyone looking at to gain expertise in video surveillance and total security solution. The trainee should have at least one- year of work experience in the security industry and be familiar with security basics.
Hikvision Certified Security Associate Program was concluded successfully in Indore. The HCSA program got a good response from the young engineers and installers. The participants came from Jabalpur, Gwalior, Bhopal, Satna, Guna , Chindwara and Ashok Nagar. The next HCSA program schedule will be announced as per schedule.
About Hikvision
Hikvision is a world leading provider of security products and solutions. Featuring an extensive and highly skilled R&D workforce, Hikvision manufactures a full suite of comprehensive products and solutions for a broad range of vertical markets. In addition to the security industry, Hikvision extends its reach to smart home tech, industrial automation, and automotive electronics industries to achieve its long-term vision. Hikvision products also provide powerful business intelligence for end users, which can enable more efficient operations and greater commercial success. Committed to the utmost quality and safety of its products, Hikvision encourages partners to take advantage of the many cybersecurity resources Hikvision offers, including the Hikvision Cybersecurity Center.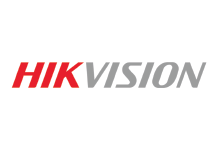 For more information,
Website: www.hikvision.com