IMPACT by HONEYWELL brings world-class, affordable, easy-to-install and easy-to-use products and digital solutions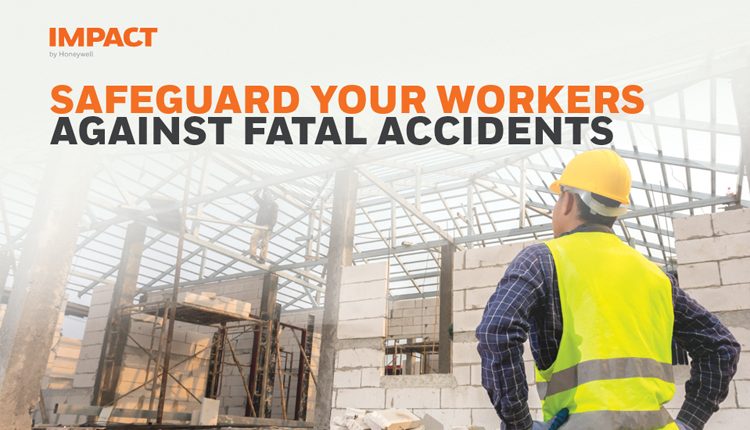 Honeywell is known across the globe as a pioneer in technology domain with presence ranging from aerospace, refineries, buildings to a simple mask. However, there was a pressing need realized to cater the growing economies of countries such as India, Brazil, and China where the economy is being fueled by growing mass mid segment.
This realization was the basis behind formation of Impact by Honeywell which could focus on the Mass Mid Segment. The presence of similar division in rest of the high growth regions helps in sharing ideas on product development and tackling similar obstacles being faced by the customers.
With strong focus on "Make in India" initiative, Impact by Honeywell brings the weight of Honeywell's technology capabilities to offer world-class, affordable, easy-to-install and easy-to-use products and digital solutions that are geared to solve the problems of mid-segment customers.
Our portfolio includes a range of hardware and software solutions which are economical, simple, and connected solutions that cater to Industrial Safety, healthcare, e-commerce, and supply chain verticals. These include range of head to toe PPE, warehouse automation, digital safety and productivity solutions, and asset health monitoring.
Portfolio Glimpse of IMPACT by Honeywell
'Honeywell BluTag 360™'– A data-monitoring solution that leverages machine learning and blockchain technology to capture critical shipping-condition data of temperature-sensitive goods ranging from pharmaceuticals and perishables to electronics – and can even help address counterfeiting problems that can arise while goods are in transit.
Honeywell SafeSteps: Advanced technology solutions to tackle the key challenges of improving operational efficiency, management of OPD/IPD Patient & staff workflows and other value drivers.
Honeywell EDA51 HC: Mid & Entry Segment Mobile Computing Solutions for Automated Data Acquisition through Barcodes dedicated for Healthcare Segment.
Barcode Printer: Honeywell's first Made in India Barcode printer – 4", 5ips, USB/Ethernet Default, ZPL/TSPL Supported Printer for Retail & MSME label printing need.
Video Analytics: Honeywell has developed AI offering that works in conjunction with customers' existing CCTV infrastructure to automatically identify cases of non- compliance to PPE's in a facility or a plant. All the information can be viewed on a single unified dashboard providing alerts, summery and statistics hereby improving productivity, safety and optimizing cost.
PPE: Head to Toe protection offering by Honeywell which is aggresively supported under "Make in India Initiative" but with global safety specification to cover industrial safety needs of Indian industries.
Honeywell Electrical Safety & First Responders: A head to toe PPE solutions to protect you from risk of electrical & Fire hazards. Committed to put best product in the market and standing behind them with a name that has been trusted for over 150 years.
For more information www.impactbyhoneywell.com