Indian Drone Company signs MoU with Ghanian Company to start Drone Pilot training and Drone Manufacturing in Ghana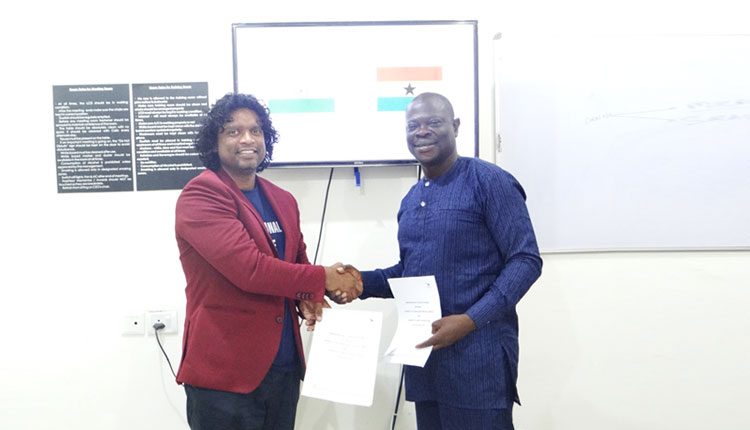 Johnnette Technologies, an Indian Drone manufacturer and the parent company of Indian Institute of Drones, the no. 1 Drone pilot training school in India signs a MoU with a Ghanian company to setup a Drone Pilot training and Manufacturing company in Ghana.
Drones have been the latest buzz around the globe because of its ever-increasing usage in different industries and its immense potential to be leveraged to create jobs and impact the economy of any country who adopts this technology. Drones have been widely used in India ranging from Aerial Mapping of the entire country under the "SWAMITVA" scheme introduced by the honorable Prime Minister, Shri Narendra Modi to delivering medicines to Rural areas in Telangana under the "Medicines from the Sky" project which has been given the nod by Shri Jyotiraditya Scindia, The Minister of Civil Aviation in India.
With a vision to create cutting edge drones and to meet the growing demand of drone pilots across the world, Lt Cdr John Livingstone – Founder and CEO of Johnnette Technologies signed a MoU with Jones Owusu Yeboah –Founder of SEWA foundation, a non-governmental organization committed to the eradication of human trafficking and modern-day slavery. "I want to use this opportunity to increase the job opportunities for youth of Ghana. It has been my life long mission to help people and create opportunities for individuals who do not have access to basic technology" says Jones. This is a tremendous opportunity for the current generation of students to ride on the Drone technology wave that is spreading around the world. The Drone pilot training will be done under the name of Indian Institute of Drones – Ghana and the Drone manufacturing under the newly established company Johnnette Jones Technologies Ltd. Team Johnnette Jones and the delegates at the Embassy of Ghana, New Delhi had a meeting on the same on 24 Sep 2021.