Providing high quality firefighting equipment and associated maintenance services, Katyayni Engineering and Services is growing rapidly. With its extensive product portfolio and strong focus on service, the company has earned a reputation of reliable name in the segment. ISR takes a look at how Katyayni is geared up to make the most of rising India's fire and safety equipment market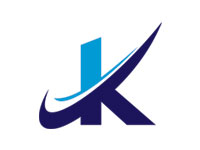 In the recent years, the attitude towards fire safety in India has undergone a sea change, with the awareness increasing multi-fold. As per the findings of a report by Research and Markets, India's fire and safety equipment market are expected to reach $4.94 billion by the end of 2019. Further, the market is expected to grow immensely over the coming years. Several firefighting companies are cashing in on this growth. One mid-sized company which is growing fast and carving out a niche in this segment is Katyayni Engineering and Services.
An ISO 9001:2015 certified and MSME approved company, Katyayni Engineering and Services provides high quality firefighting equipment and associated maintenance services to its customers, on time and within budget. Under the leadership of CEO Vikas Kumar, the company has grown from strength to strength since establishment. Headquartered in Delhi, the company has branch offices in Mumbai, Chennai and Sri Lanka.
Katyayni is an authorized dealer of Patterson Fire Pumps, Doosan Engine (Repairing & Maintenance), Weflo Valve, LEDE Groove Fitting (Ductile Iron) and Xhtong Groove Fitting (Ductile Iron and Glavine Iron). With several government and private clients to its credit, the company is establishing itself as a reliable name.
Shedding more light on the company's product portfolio Vikas Kumar says, "Patterson Fire Pump is one of the oldest ULFM pump manufacturer. We offer a wide range of Patterson Fire Pumps from 250US GPM to 5500US GPM for each and every critical site situation. In LEDE groove fitting we have fitting on 500PSI. We are the only company that is supplying groove fitting in Gujarat's Gift City on 500PSI. In Weflo Valve, thanks to our wide range, we are giving valves in India's first DCP in Gift City. Further, we have a wide range of products for firefighting and HVAC application from Gerand."
Apart from extensive product portfolio, the company also provides operation (24 X 7 X 365), maintenance, repairing and troubleshooting of firefighting system and equipment. It specializes in the repair and troubleshooting of fire pumps, engines, motor, valves and panels. "We noticed that companies were facing issues in service post warranty period. So, we have created a separate team for servicing of the pumps to support end users," says Kumar.
Quality in Core
At the core of Katyayni's success is its focus on quality and customer satisfaction. It has a Quality Management System, which the company strives to improve continually. With its focus on quality, the company is now an ISO 9001:2015 Certified MSME approved global player in Operation, Maintenance and Trading with Indian and International Standard. It ensures compliance with Indian and International Standard of Fire Fighting such as UL, FM, NFPA (20 & 25), NEMA etc.
The company lays special emphasis on customer satisfaction and strives to ensure that customer needs and expectations are determined and fulfilled. It stresses on timely delivery and competitive budget for Indian companies.
Clearly, with Katyayni's eyes firmly set on the customer demands and its continual focus on adhering to quality standards, the company is all set to touch greater heights in the coming years. As the focus on safety in Indian organizations continues to gain steam, the outlook for Katyayni looks extremely positive.