Extra-comfort, the name itself suggests more comfort. These gloves are extraordinarily planned as top notch nature of household gloves. The difference between household gloves and extra-comfort gloves is the thickness.
The thickness of household gloves is 0.45mm whereas for extra-comfort gloves is 0.65mm. M.N.RUBBER is the sole manufacturer of Extra-comfort gloves in India. Flocklined industrial rubber gloves are manufactured from propriety latex compound. Made for heavy duty purpose, they are ideal for all tough cleaning jobs in the harsh working environment.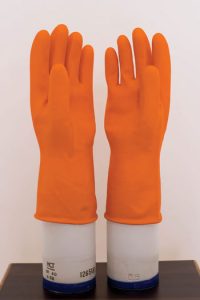 Specifications of LeeFist HandCare Extra-Comfort Flockline:
Color: Orange and Black
Weight: 110 +/-5 gms
Size: M, L, XL.
Thickness: 0.65mm.
Length: 300 +/- 10mm
Cuff: Beaded.
Material: Natural Rubber.
Uses:
Construction work.

Furniture work.

Heavy duty work.

Industrial work.

Used with Harsh Chemicals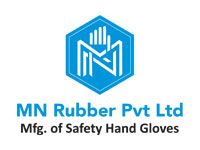 For more information mnrubberindia.com