Videonetics, world's first AI & DL powered Unified Video Computing Platform (UVCP™) development company, has been honoured with prestigious fire & security industry award 'Product of the Year', by Finest India Skill Talent (FIST) Awards 2021, for their AI powered Industry Safety & Security Solution at FSAI Maha Yatra.
Initiated by Fire & Security Association of India, the FIST Awards recognize extraordinary contribution of organization and individuals in the field of security, safety, firefighting, and emergency response. The virtual and on-site gala award night was attended by stakeholders, decision makers and policymakers from the industry fraternity. Paneled by jury comprising of independent, veteran and industry stalwarts, the award was adjudged using a robust rating scale and evaluated on key criteria such as product differentiators, design, integration capabilities, real-world applications to name a few.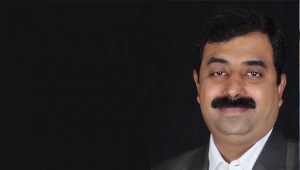 At Videonetics, we understand the challenges and complex requirements associated with providing security and safety to industrial and critical infrastructures. We pride ourselves on innovating solutions based on AI & DL powered framework DeeperLook™ that addresses their need with precision at the lowest TCO", said Avinash Trivedi, VP-Business Development of Videonetics. "We are excited to receive product of the year award that validates our drive for high performance, innovation, differentiation and global scalability, he added.
Videonetics AI & DL powered Industrial Safety & Security Solution was designed and developed with emphasis on preventive security, centralized visibility along with efficiently complying to Occupational Safety and Health (OSH) and Safety, Health and Environment (SHE) standard. The solution ensures safer workforce and workplace along with helping business to optimize their operations. After having deployed at various sites, the stake holders are empowered to stay one step ahead of security breaches for timely interventions, improving operational efficiency while keeping property and people safe.