Euro Safety Group, India's promising PPE Supplier, has announced the launch of their latest venture, Euro Safety Solutions, which is aiming at re-inventing the industry of personalised safety solutions in India. COVID-19 has devastated the world. During these difficult times, the importance as well as the need of personalised safety solutions increased manifold. Although, the need always existed, the pandemic made everyone realize its criticality. The company believes that India deserves more in terms of safety solutions and with the launch of Euro Safety Solutions, it will help in consolidating the focus on redefining India's personal safety equipment industry. Leveraging the manufacturing expertise of Euro Safety Group, the new entity will have focused R&D, more customer-centric product developments and leniency in quantity supplies. The launch coincides with Euro Safety Group's 15 years of providing 'Protection with Comfort'.
The company is offering Head-to-toe Safety Solutions, Personalised & Customised Work Wears and will conduct Hazards Assessment Surveys for its clients. The offerings are designed to meet the specific needs of clients in different industries ranging from Aviation, Automobile, Warehousing, Pharmaceutical, Chemical, Construction, Food Processing, Service & Maintenance, Power, Fabrication, Mining, Transportation, HoReCa, Road Safety and many more.
Speaking on the launch of Euro Safety Solutions, Varun Budhiraja, Director & CMO, Euro Safety Group of Companies said, "Our aim is to re-define the industry of personalised safety solutions in India. Our R&D team will work closely with end consumers and will focus on developing customer-centric products. We will provide solutions in remotest of areas. We are developing products with our customers and not for our customers. Tell us your problem and we will have a solution for you!"
About Euro Safety Solutions:
Euro Safety Solutions is incepted with the vision of providing end-to-end industrial safety equipments and clothing solutions to the Indian industries. Stemming out of the renowned Euro Safety Group, the company is a customer-centric organization and is committed to provide the best quality safety equipment along with high quality service.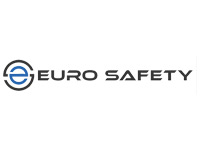 INDUSTRIAL HEALTH & SAFETY REVIEW provides cognitive exchange of information on the health, safety & security Industry, which will facilitate you keep updated on a real time basis.
Please follow our magazine page and also join our LinkedIn Group- exclusive group created for manufacturing professionals community
Join us on LinkedIn Group : https://www.linkedin.com/groups/10476757/
Follow us on LinkedIn : https://www.linkedin.com/company/industrial-safety-review