In the modern industrial world, it is imperative that heating, ventilation, and air condition (HVAC) and fire protection insulation systems are installed to keep a check on job hazards and risks posed to workers. The HVAC systems are equipped to reduce noise levels and absorb vibrations generated by the system. Moreover, HVAC insulation and fire protection systems can also provide it with an extra layer of safety against extreme temperatures. According to Market Research Future (MRFR), the global HVAC and fire protection insulation market is anticipated to accumulate a huge windfall over the period of 2020 to 2026.
The basic driver behind the expansion of the global market is the increasing mandatory need for fire safety measures to be implemented in industrial, residential, and commercial buildings. Utilisation of the equipment is expected to see a hike owing to development of smart cities and green buildings. Rapid construction activities with energy-efficient schemes should help the trend in the years to come years. As disposable incomes of clients increase and technological advancements are implemented for providing optimal thermal comfort in modern commercial and residential buildings can drive the global HVAC and fire protection insulation market. Recently-introduced strict government laws for improved building performance can facilitate market growth.
Additionally, by launching new products for controlling indoor environment in offices, homes, and industrial premises. However, volatility in raw material prices can impede market growth
With the onset of the COVID-19 pandemic, global industrial activities had effectively shut down. Although lockdown restrictions have eased to a great extent still production has been on a decline with streamlining of operations being impossible owing to movement hinderances. Interestingly, despite all other drawbacks, the pandemic proved to be a lucrative opportunity for the HVAC and fire protection insulation industry due to environments required in maintaining a sub-zero temperature for transporting the vaccines to hospitals and other vaccination centres. Synchronisation of HEPA filters with HVAC units for keeping humidity stable during winters can ensure its implementation.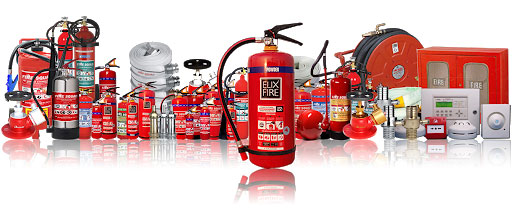 As the focus shifts to climate change, green buildings are likely to be in development due to government initiatives and schemes. Buyers who are aware about the environmental impact of buildings and installation of HVAC systems are willing to pay extra for fireproof and insulation of HVAC and fire-retardant systems. It is likely that environmental credits for green buildings as well as improvements in materials could drive the implementation in commercial and industrial buildings. Fire resistant thermal insulation material and formulation of new bonding agents ensuring structural designs are likely to be major trends in the years to come.
The international HVAC and fire protection insulation market has been categorised into plastic foam, glass wool, stone wool, and others. Among all these, the glass wool segment is expected to generate a huge demand in the market owing to low product cost and design implementation. For building safety, glass wool is used in acoustic and thermal products. Simultaneously, the plastic foam segment is all set to witness massive growth due to use of polymers such as phenolic foam, polyisocyanurate, polystyrene, and polyurethane. Plastic foam is applied in rigid boards due to its lightweight nature and high moisture resistance.
Going by application, the global HVAC and fire protection insulation market has been segmented into pipe insulation, ventilation duct insulation, and others. Owing to the huge demand for regulating indoor environments the ventilation duct insulation segment is set to witness immense demand in the market. Storage areas with sub-zero temperatures required for storing vaccines need rooms to be airtight and completely insulated to protect itself against all fire hazards.
Going by end-user categories, the HVAC and fire protection insulation market has been divided into industrial, commercial, and residential segments. The commercial segment is expected to dominate the market till the end of 2030. This is primarily due to the use of large HVAC systems in offices, malls, and education institutions. While on the other hand, the housing and residential segment is expected to capture a major portion of the market for its preference for comfort and convenience in middle class homes. Hike in foreign direct investments in the construction sector and relaxed regulations for funding should drive the segment growth. Lowering of greenhouse gas emissions by reducing heating or air-conditioning infrastructure bodes well for the segment.
Talking about the market of the HVAC and fire protection insulation, it covers regions of North America, Europe, and Asia Pacific.
The Asia Pacific market is expected to register a stellar growth rate during the next five years or so owing to intensive construction activity in Australia, India, China, and Vietnam. Comparatively better economic growth, construction of smart buildings, and plans for connected systems are expected to drive the regional demand for HVAC and fire protection insulation. Furthermore, rising population and robust industrialisation can bolster market growth.
Owing to acute environmental awareness and stringent emission norms in Germany, France, the U.K., and Italy, Europe is considered to be lucrative for the global market. In the EU, building safety codes implemented in countries and demand for energy-efficient insulation materials are expected to drive the regional market demand. Measures taken by governments to lower heat consumption and thermo-modernisation programmes for replacing legacy HVAC systems should favour the market.
Despite the fact that private equity interest in fire safety has been at its peak for years, acquisition activity has ignited recently. However, commercial fire protection is considered as a precautionary industry and is always in high demand. The requirement for regional coverage is driving acquisition activity around the country by private equity-backed companies.
In the last quarter of 2020-21, nine deals were announced, bringing the annual total to 20 deals. This compares with 18 deals in 2019. The demand can be gauged by the fact that just in February of this year, there have already been seven deals announced, according to media reports.
Consistent recurring revenue makes fire safety a favourite segment for financial sponsors large and small alike. One of the top names in the industry, Summit Companies, has completed 41 acquisitions since it was acquired by CI Capital in September 2017. As recently as on February 5, 2021, a company, doing business as SFP Holding, announced the recent completion of six acquisitions by its subsidiaries, Summit Fire & Security and Summit Fire Protection. Five of the six acquired entities expand Summit's presence in the South and Southwest.
Article by Arijit Nag
Arijit Nag is a freelance journalist who writes on various aspects of the economy and current affairs.
Read more article of Arijit Nag