"KEEP OFF THE GRASS", "WET PAINT", "BEWARE OF DOG" – Yeah! You guessed it, these are popular and most common signboards we may have seen from time to time. Signs have been the earliest of methods of communication within the human race. From hieroglyphics to charcoal cave drawings man has used the sign avenue to effectively mass communicate and leave descriptive trails with pictures and etchings for others even before languages as we know them today, evolved.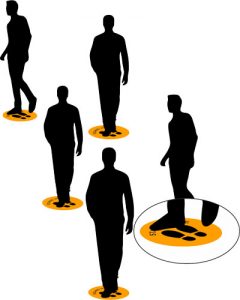 Today, in the modern age of lightning communication signs still maintain pride of place where dissemination of information effectively and clearly is concerned. Neon signs, photoluminescent signs, road signs, billboards and now even 3-D signages are beginning to modernize the same age old method of communication.
Prolite Autoglo Ltd. today, remains the country's pioneering leading light in signages of all kinds, shapes, sizes and types. Our signages can be seen in reputed private and public sector locations like malls, multiplexes, oil rigs, refineries, stores, godowns and you name it. We specialize in the field of safe exigency tools which include emergency lights and photoluminescent signs. Our lights and signs conform to the parameters laid down in the NBC.
WHY PROLITE SIGNAGES ARE A MUST IN THESE DESPERATE TIMES
The only way to bring down the alarming level of covid infection and deaths in this second wave, is to inform and educate every last man of the need to unite in beating this pandemic. There is no doubt that it was lack of seriousness in observing covid norms that has led to this reversal of a declining graph in covid in India. The government is busy using every avenue available to inform the public about the need of taking proactive steps to stop the spread of infection by doing things like washing hands, wearing masks, taking the vaccine and avoiding crowds. Prolite has now come up with a wide range of signages to warn, educate and caution people about these very things.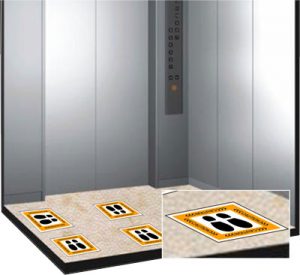 Signs could be many such as "PLEASE WEAR MASK PROPERLY AT ALL TIMES", 'KEEP YOUR DISTANCE', 'DO NOT SPIT' 'SANITIZE YOUR HANDS HERE', 'MOVE ALONG IN A SINGLE FILE' or even cheeky ones like 'NOT IN MY FACE PLEASE'  'OGLE BY ALL MEANS BUT FROM 6 FEET AWAY' 'HE WHO SNEEZES NEXT SNEEZES LAST' or 'MASK UP OR WE BOTH DIE'.
Think about it, whoever you are, wherever you work or stay, can you not think of a few like the above to put up yourself, in order to make people in your immediate environment get prodded into being careful and doing the right thing? And in doing so, will you also not be doing your social duty and maybe a little extra to help arrest the spread of corona right there where you are? Because like it or not, it is as much your fight as it is mine.
Please do contact us and be sure we will be prompt and alert in fulfilling your need and your sign, or signs, will be with you at the earliest. Remember, the news as on 8th April was that one man was dying of corona every 5 minutes in the state of Maharashtra alone.