Government initiatives, new product launches, and acquisitions to raise installation of fire protection systems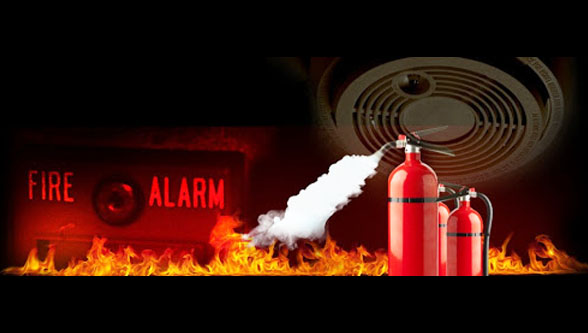 Installation of fire protection systems is of paramount importance to ensure safety of people in emergency situations. From buses to hospitals, the installation becomes necessary to save lives and injuries. Government authorities have been taking new initiatives and launching directives regarding implementation of fire protection systems at offices and buildings along with buses. They have been taking help from different authorities to install the systems and design guidelines for help. Moreover, training employees and people in buildings about optimum utilization of such systems is also essential.
Manufacturers of fire protection and detection systems have adopted various strategies ranging from new launches to acquisitions. Acquisition is one of the major strategies adopted by market players to expand their offerings and raise their stakes in the market by providing innovative products. Moreover, the launch of new products that have advanced technical specification and thoughtful design is another major trend taking place across the world. The timely installation and proper functioning will prove to be a boon for saving lives of people in case of fire events. The installation and launch of advanced fire protection systems will continue in the next few years. According to the report published by Allied Market Research, the global fire protection systems market is estimated to reach $131.27 billion by 2027. Following are some of the activities taking place across the world.
Owing to rise in fire incidents due to smoke and heat in passenger compartments, the need to install fire protection systems increased in school and passenger buses. Realizing the urgency to install such systems, government authorities have been taking various steps. The Ministry of Road Transport and Highways in India began installation of fire alarm and fire protection systems in school and passenger busses. The Type III buses, which include buses designed for long distance commute and school buses, will be having these new systems, according to the new notification issued by the ministry.
This initiative has been taken to reduce the number of injuries caused by heat and smoke incidents. The thermal management during the fire incidents can provide an additional evacuation time for passengers and add a level of safety. The fire protection system is based on water mist and the alarm system is designed for managing the passenger compartment temperature at most 50 degrees centrigrade. The ministry designed the system by taking consultation from the Centre for Fire Explosive and Environment Safety (CFEES). The installation will begin and passenger safety will be maintained.
The efforts to prevent fire and installation of protection systems continue with new preventive measures to be taken at government buildings. The State Government of Kerala in India issued new guidelines for prevention of accidental breaking of fires in government buildings. These offices will have fire protection devices and the government instructed the offices to maintain digital copies of the documents. According to the directive, smoke detection, alarm systems, and fire protection devices need to be installed in the rooms that have important records. In addition, the automatic fire detection systems along with hotlines to the fire stations nearby will be installed.
Record rooms in which important documents are kept, the server rooms, and UPS rooms need to be equipped with CO2/FM200-based flooding systems that operate on the smoke/heat sensors. Moreover, multi-storeyed buildings need to have the fire protection mechanisms as per prescribed by the National Building Code. There is a guideline that emphasizes on the proper ventilation system along with auditing of fire and electricity at regular intervals. The guideline stated that there should be basic training given to employees regarding fighting fires. The implementation of such directives will ensure the safety of government employees.
Acquisition is one of the major strategies adopted by market players to enhance their product portfolio and raise market stakes in the local and global market. Keltron Corporation, one of the leading manufacturers of life safety event management systems, acquired some of the assets of MIJA Industries, Inc. This acquisition is expected to expand the range of fire protection monitoring systems with inclusion of oxygen and fire gauges. Jack Mason, the CEO of Keltron, highlighted that it has been looking for different ways to include innovative technologies for improving lives and ensuring safety of people. The addition of extensive fire extinguisher monitoring solutions will help the company in providing improved solutions and expand manufacturing capabilities.
The launch of new products is another strategy adopted by market players to ensure safety of people. The fire protection systems designed for buildings need networking capabilities. Advanced, one of the leading fire system manufacturers launched Axis EN and MxPro 5. The networking fire protection system contains 200 panels and provides reliability in fire protection across large networks. This system can be utilized in healthcare applications. It has been designed in such a way that there will not be panic and relevant authorities will be notified if there are any emergency situations such as smoke or fire.
These systems have repeater panels that can be installed in strategic installations and provide notifications regarding fire events. It is important to avoid distress and chaos at healthcare locations in case of fire incidents. So, these systems are equipped with flashing beacons that can indicate the fire event to hospital staff. This visual warning system will notify hospital staff to react and take necessary measures to prevent or extinguish fire. These systems can be integrated into existing systems and offer reports regarding faults. This will help hospital authorities in taking necessary measures to ensure safety.
The trend of new product launches continues with introduction of unique technical features. Argus Spectrum International launched the wireless fire detection system Streletz-PRO. A new wireless system has a communication range of 1,200 meters in free air, 10-hour long battery life, and 126 expanders. Moreover, the striking feature that separates it from other products is its self-configuring mesh network. It sets up all the communication paths automatically. The launch of such innovative and technologically-advanced systems will continue in the coming years.
---
Article by Pratik Kirve
Pratik Kirve is writer, blogger, and sport enthusiast. He holds a bachelor degree in Electronics and Telecommunication Engineering, and is currently working as a Team Lead – Content Writing at Allied Market Research. He has avid interest in writing news articles across different verticals. When he is not following updates and trends, he spends his time reading, writing poetry, and playing football.