Access Control Solutions in a Pandemic-Conscious Environment
By Alex Holmström, Sales Director, ACRE International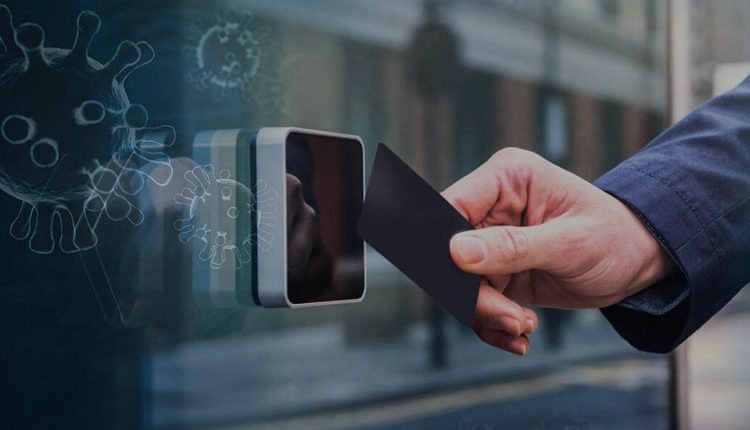 At the onset of the Coronavirus pandemic, organizations worldwide quickly moved to enable remote operations. This effort included the use of remote management and monitoring capabilities to support systems and changes to security strategies. Physical and cybersecurity groups partnered together to ensure the safety, privacy, and accessibility of corporate information while employees pivoted to a new way of working.
Since businesses have adopted these new work routines, it's ideal to investigate how these changes will shape future security patterns and how leaders and technologies can construct solutions that support remote and on-premises operations. Below we will be taking a look at newer measures that are supporting the new look of work.
The Desire for Contactless Systems
Throughout the past year, we have seen significant demand for contactless solutions. While many think this is solely due to the pandemic, it is more due to the ongoing convergence of IT and physical security. It's important to note that touchless solutions not only support the increased health and safety measures many places of business have set in place but also serve as a scalable option for many organizations.
Mobile Credentials
The desire for mobile access control is only growing, and manufacturers are working hard to create innovative, robust solutions. While a few challenges exist with the transition to mobile access control, the benefits typically outweigh the drawbacks. Mobile capabilities are generally regarded as a safe and convenient option for most end-users. However, issues can arise when an organization transitions to a mobile access system and attempts to force the old system to integrate with the new one without making the proper updates. Selecting a mobile access control system fully capable of integrating with other systems and devices eliminates any integration issues. It also allows for extreme scalability as smartphones already house the proper credentials that an individual would need.
Access Control and Third-Party Integration
There has been an incredible focus on integration over the last few years as newer access control solutions now allow organizations to streamline their security by integrating with third-party systems such as visitor management, video surveillance, and building management systems.
The most important thing to note about this wide-scale trend is the scalability, flexibility, and open API architecture that a robust access control solution can offer. Organizations that select the proper access control and intrusion detection systems can easily integrate them into their video management platforms, creating a well-rounded, efficient, and effective security infrastructure.
The Right Access Control Solution for You
A wide range of factors determines how much an access control system costs, including the hardware investment, ease of installation and programming, and personnel required to manage the system. To determine the difference in cost between on-premises and cloud access control, let's take a look at the pros and cons of each, as well as a "hybrid" option.
Many organizations have gravitated towards on-premises solutions in the past, partly because this was the only option. An on-site option can be a great choice for a business that wants complete control over all aspects of the system. With all hardware and software installed locally, the company can customize the entire solution to suit their needs. On-premises systems are often the access control of choice for businesses with stringent security requirements, such as financial organizations or mission-critical enterprises. With this being said, it's important to note that even with a cloud-based off-premises solution, there is still some hardware that is installed on-site.
But there are some financial drawbacks to consider for a strictly on-premises solution. For example, on-location systems require on-site maintenance, personnel to manage repairs and troubleshooting, and regular upgrades to install new software patches or features. Additionally, you might need support from an integrator partner to address any issues that cannot be fixed internally. On-premise systems are also a CAPEX line item, and upfront investment is required.
On the other hand, the cost of cloud access control ultimately depends on the package selected. A cloud-based solution is an OPEX purchase or operating expense and offers many advantages. Running access control software in the cloud provides more flexibility for web-based management platforms like intrusion detection and health monitoring. In addition, cloud solutions are an incredible space-saving and green choice for organizations that prefer not to commit space to an internal server room. Cloud-based solutions can also be simpler to use and more affordable to maintain.
In addition to on-premises or off-premises solutions, many "hybrid" solutions exist and can enable you to take the first step to the cloud while ensuring you make the most out of your existing investments. Organizations are looking toward the cloud as they strive to become a modern enterprise. Today's enterprises are on the cusp of this concept, but many are finding themselves looking for a way to bridge the gap between their on-premise video management solution (VMS) and a fully cloud-based service. A hybrid cloud platform can act as this link.
Conclusion
We will continue to see advancements in access control as cloud-based solutions, mobile credentials, IAM (Identity and Access control Management), and workforce solutions take root in large organizations over the next few years. If you are looking to upgrade your security infrastructure as you head back to the office, remember to search for providers that offer scalable and flexible solutions that align with the current security standards of your organization.