British Safety Council introduces Five Star Environmental Sustainability Audit to enable companies improve their sustainability performance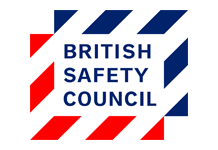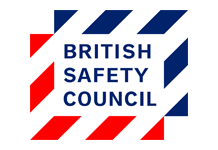 British Safety Council, one of the world's most trusted leaders in health, safety, and environmental management has introduced its Five Star Environmental Audit services for businesses in India. The audit offers an in-depth examination of an organisation's entire environmental management system and associated arrangements. By examining policies, processes, and practices and recommending improvements, the audit will help companies improve their environmental sustainability performance.
Speaking of the audit services, Hemant Sethi, Country Head, British Safety Council, India, said, "The Five Star Environmental Sustainability audit is a specialised service. It goes beyond the requirements of traditional environmental management systems such as ISO 14001. Organisations who undertake this audit demonstrate their commitment to environmental and sustainability best practice to their customers, supply chains and other stakeholders. The audit can also help organisations be more resource-efficient and cost effective."
The audit can be undertaken by any organisation of any size whatever stage of the environmental management journey they are on. Organisations embarking on their environmental management journey can use the audit as a road map for both short and long-term plans for environmental performance improvement. For organisations with a long-standing commitment to environmental management, the audit provides a robust third-party validation of the organisation's current policies, processes, and practices. It includes recommendations aligned with best practices that allow companies to continually improve.
On completing the audit organizations can expect to receive a detailed report, recommendations, and action planning, quantified outcomes in 51 audit elements, benchmarking across different aspects of the specification, eligibility for the Globe of Honour (for five-star achievers), and a certification of achievement.
About British Safety Council:
Since its foundation in 1957, the British Safety Council has campaigned tirelessly to protect workers from accidents, hazards, and unsafe conditions, and played a decisive role in the process that has led to the adoption of landmark health and safety legislation in the UK. Its members in more than 60 countries are committed to protecting and improving the wellbeing of workers, believing that a healthy and safe work environment is also good for business.