SPARSH CCTV, India's Leading CCTV Manufacturer, Partners with DAST Saudi Arabia for State-of-the-Art Manufacturing Plant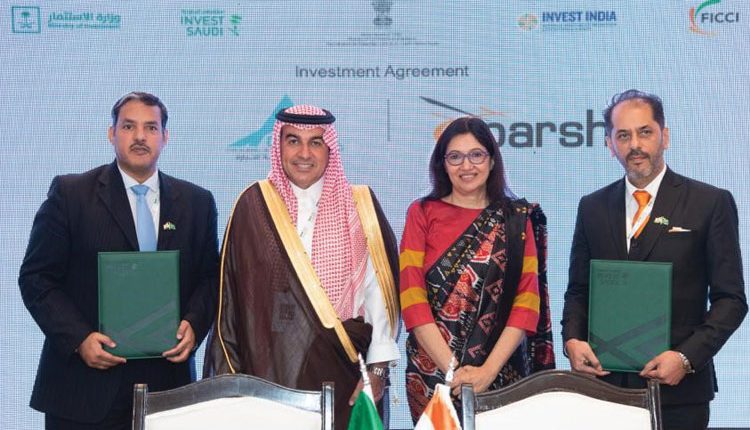 SPARSH CCTV, the pioneer in CCTV technology and design in India, has taken a monumental step in strengthening global ties by signing a Memorandum of Understanding (MoU) with DAST, a prominent Saudi Arabian company. This historic partnership was formalized at India- Saudi Investment Forum organized by INVEST SAUDI, Ministry of Investment, Government of Saudi Arabia, Invest India, FICCI and Government of India.,
The collaboration between SPARSH CCTV and DAST marks a significant milestone in SPARSH's contribution to elevate 'Make in India' onto the global stage, fostering Atmanirbhar Bharat! Under the MoU, a cutting-edge manufacturing plant for CCTV products will be established in Saudi Arabia, utilizing SPARSH's innovative design and technology. This move signifies the commitment of both companies to enhance security infrastructure and foster economic growth.
Sanjeev Sehgal, CEO, SPARSH CCTV, spoke passionately during his presentation on "Advanced manufacturing and Cyber security"at the Forum. His discussion revolved around the vital role of cyber security in today's world and how SPARSH, an STQC certified company, is leading the way in this critical field. The presentation resonated with the audience, highlighting the significance of secure surveillance systems in safeguarding businesses, communities, and nations.
Mazyad F Alutaibi, CEO, DAST, said "We are delighted to join forces with SPARSH CCTV, a renowned name in the security industry. This partnership will not only help us diversify our business portfolio but also contribute to the technological advancement of Saudi Arabia. Together, we aim to deliver world-class security solutions to our customers."
During this prestigious event, Sehgal had the privilege of meeting Saudi Arabia's IT and Communications Minister, H.E. Eng. Abdullah Aiswaha. Minister Aiswaha extended a warm invitation to Sehgal to visit Saudi Arabia as part of the Vision 2030 initiative. Their discussion focused on implementing advanced CCTV solutions in Saudi Arabia's 40 manufacturing industrial estates, emphasizing automation and smart city integration. This exchange of ideas underscores the commitment of both nations to enhancing security and technological infrastructure.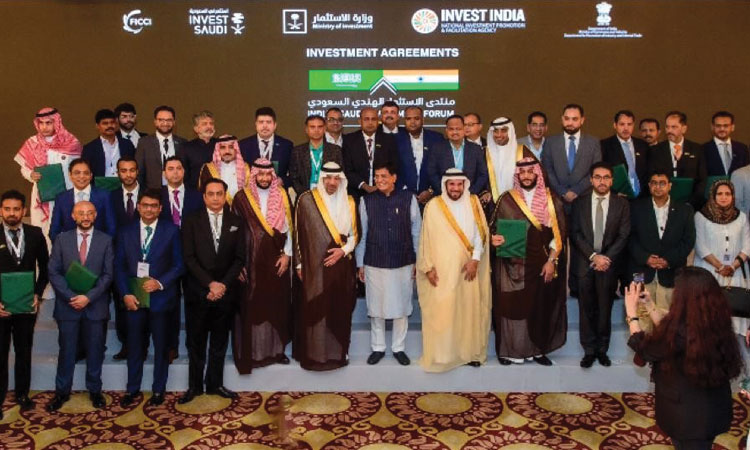 Furthermore, Sehgal engaged in a productive conversation with Invest India CEO, Nevruti Rai, to discuss the promotion of "Made in India" design-led CCTV solutions. The dialogue centered on SPARSH's adherence to the OWASP V4.0 L2 cyber security standards certified by STQC. This aligns with India's vision of being at the forefront of innovative, secure, and reliable surveillance technology.
The Ministerial Session of the India-Saudi Investment Forum 2023, co-chaired by PiyushGoyal, Hon. Union Minister of Commerce & Industry, Consumer Affairs, Food & Public Distribution and Textiles, and H.E. Khalid A. Al Falih, Minister of Investment, Kingdom of Saudi Arabia, saw a fruitful discussion on expanding bilateral collaboration. The key areas of focus included startups, digital infrastructure development, closer cooperation between business and investor ecosystems, and the possibility of joint projects. Additionally, there were discussions on encouraging Saudi Sovereign Wealth Funds to consider direct investments into India.
The partnership between SPARSH CCTV and DAST exemplifies the spirit of collaboration and innovation between India and Saudi Arabia. It signifies the mutual commitment to enhancing security, technological capabilities, and economic growth in the region. As SPARSH CCTV takes its expertise and innovation to Saudi Arabia, the future holds exciting prospects for the surveillance industry and both nations.
SPARSH is one of the leading Indian Brand of CCTV cameras and electronic security solutions in India. Established in 2002, SPARSH has been redefining Indian electronic security manufacturing in last two decades. With 2 In-house manufacturing units the company truly embodies foresight of "Atmanirbhar Bharat" by indigenously manufacturing software and hardware. The company direct ~7% of its annual revenue towards R&D and has the Govt. certified in-house R&D Centre.
For more information
Web: www.sparshsecuritech.com