Prama Hikvision Launches a CSR Initiative to Support its Employees and Partners in Combating Covid-19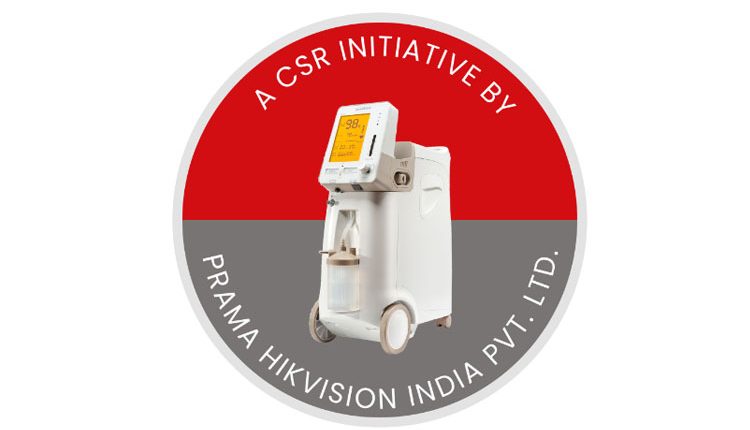 As India continues to fight the devastating second wave of Covid-19, Prama Hikvision has stepped up its efforts to help the security professional community. As a responsible organisation, Prama Hikvision has announced a one-of-its-kind CSR initiative across India to donate free oxygen concentrators to support its immediate employees, partners and end-users.
The employees and registered partners can avail the service by logging into the website https://covidhelp.pramahikvision.com and providing details of the requirement. The company has also set up separate helpline numbers for enquiries and understanding the process further. Prama Hikvision has also planned donation of oxygen concentrators to security industry associations, including FSAI (Fire and Security Association of India) and FOCUS (Forum of Critical Utility Services).
Ashish P. Dhakan, MD & CEO Prama Hikvision India Pvt. Ltd., said, "The second wave has affected many of our employees, partners and their families across India. We stand firmly with our employees and partners in these testing times by providing free oxygen concentrators through this CSR initiative. Employee welfare and care of their loved ones has always been our top priority and this time again, we hope to extend as much help and support as we can to all our loved ones."
Prama Hikvision, the India's leading video security products and solutions provider, has initiated this program to provide oxygen concentrators as a part of its Corporate Social Responsibility (CSR) drive. The key objective of this initiative is to address the problem of acute shortage of medical oxygen by providing oxygen concentrators to its immediate employees, partners and end-users. The company is providing the oxygen concentrators free of cost for use and return basis.  This CSR initiative will enable help and support in combating Covid-19.
To apply for the oxygen concentrators under Prama Hikvision's CSR initiative, the applicant needs to fill the details on the website with valid documents and patient details as per the terms and conditions. The company is providing pan-India service to deliver the oxygen concentrator machines. These machines have to be returned to the company once the patient gets recovered from Covid-19 so that they could be given to support other applicants. For more information contact via e-mail: covidhelp@pramahikvision.com