Supreme court directive to implement CCTVs in all Police stations across India
Bihar Police CCTV Project Update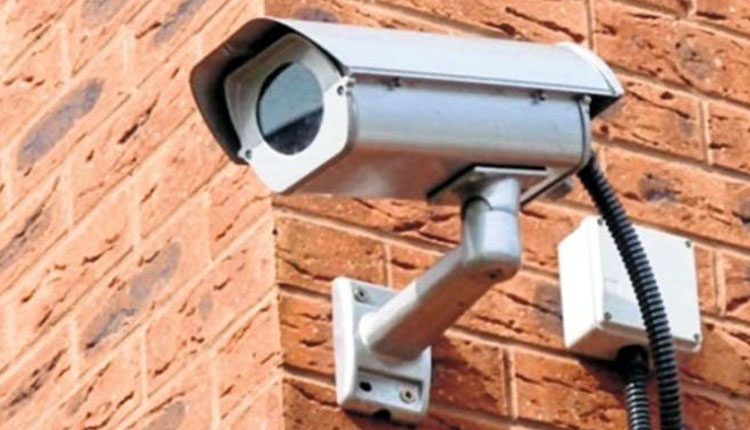 Supreme Court through its judgement dated December 02nd, 2020 emphasized the pressing need for all State Police Forces to implement IP based CCTV surveillance system in each police station of the state / UT in order to prevent unlawful activities, ensuring safety of its citizens and also to efficiently deal with the cases involving allegations of torture in custody.
Salient features of Supreme Court Judgement in respect of CCTV surveillance of all Police Stations in the country.
CCTV cameras should be installed at each and every Police Station and no part of a Police Station should be left uncovered, it is imperative to ensure that CCTV cameras are installed at following locations:
Entry and exit points, Main gate of the police station, All lock-ups, All corridors, lobby/the reception area, All verandas/outhouses, Inspector's room, Sub-Inspector's room, Areas outside the lock-up room, Station hall, In front of the police station compound, Outside (not inside) washrooms/toilets, Duty Officer's room, Back part of the police station etc.
CCTVs shall also be installed in all the offices where interrogation and holding of accused takes place in the same manner as it would in a police station
CCTV systems that have to be installed must be equipped with night vision and must necessarily consist of audio as well as video footage.
In areas where there is either no electricity and/or internet, it shall be the duty of the States/Union Territories to provide the same as expeditiously as possible using any mode of providing electricity, including solar/wind power.
The internet systems should support clear image resolutions and audio.
CCTV camera footages should be preserved for a maximum possible period up to 18 months but not lesser than 12 months
An oversight mechanism should be created whereby an independent committee can study the CCTV camera footages and periodically publish a report of its observations thereon.
The District Level Oversight Committee shall have the following obligations:

Health Monitoring and reporting of the CCTV systems
To review footage stored from CCTVs in the various Police Stations to check for any human rights violation that may have occurred but are not reported

The Commission/Court can immediately summon CCTV camera footage in relation to the complaint of any incident for its safe keeping, which may then be made available to an investigation agency in order to further process the complaint made to it.
Posters at the entrance and inside of police station informing about the coverage of premises by CCTV, their privilege to file complaint to given authorities in case of any human rights violations inside the premises
The Government of Bihar has taken a huge step forward in its efforts to introduce transparency in the functioning of the police forces in the state. The Bihar State Electronics Development Corporation Ltd (BELTRON) has recently completed an ambitious project to bring the police stations of the state under 24×7 CCTV surveillance. More than 10,000 IP based CCTV cameras have been installed at over 900 police stations of Bihar. The project initiated and funded by the Home Department, Government of Bihar aims to fulfill the mandate of the Hon'ble Supreme Court to bring all police stations of the country under constant CCTV surveillance to protect human rights and prevent the use of torture in detention. The project was awarded to TATA Advanced Systems Ltd, one of India's leading Physical & Cyber Security firms through a competitive bidding process at a cost of Rs 168 crores including operation and maintenance support for 5 years. Mr. C P Kariappa, Vice President, Tata Advanced Systems said "At TASL we have always taken pride in executing projects that build the nation, it was a prestigious project to be completed in challenging timeline across the state. Our teams could meet the expectations of customer despite disruptions due to flood and Covid-19". The entire surveillance system is powered by Solar and online UPS to ensure 24X7 operations even if there is disruption in power supply. Mr. Kariappa further said "It was a pleasure working with Home Department, Govt of Bihar, Bihar Police and Beltron; this would not have been possible without their active participation and support. Also, we had an excellent team and partner ecosystem that lived up to all the challenges that was faced during the execution period".
Bihar Government has plans to upgrade the existing system in line with the directions given by the Supreme Court and also extend it to the remaining police stations including outposts in the near future.