The heritage of excellence, Firefly
Q. Firefly Fire Pumps Pvt Ltd has been operational for long time as leading player in fire safety equipment provider; please share some of the company's milestones & achievements?
Firefly Fire Pumps is Globally recognized brand in Fire Fighting Pump and India's largest Manufacturer, Supplier and Exporter of vehicle mounting firefighting pumps. We are serving this industry since last 40 years with 10000+ Pump installations
Following are Our Company's Milestones & achievements
1970 – Establishment of the Company as Fire Vehicle Fabricators
2002 – Launched Normal Pressure Pump series upto 4000 LPM
2004 – Launched Multi Pressure Pump series upto 4000 LPM
2006 – First Export consignment delivered in Taiwan.
2007 – Launched FireHawk PTO range
2010 – Asia's First UL certification for all FFPPL Pump range
2011 – Launched Multi Pressure Pump series upto 6000 LPM
2013 – Launched Endura series with Fully automatic electromagnetic clutch & Control panel
2014 – Introduced FloMax – High Capacity Portable Fire pump
2018 –UL Recertification of all Firefly Pump range
2019 – High-Capacity Trailer Fire pump Launched
2020 – Manufacturing Infrastructure expanded with world class facilities
We are also looking forward for more achievements in upcoming times.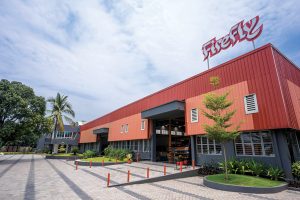 Q. Could you brief us about overall business activities of Firefly Fire Pumps Pvt. Ltd (tie-ups, associations, reach, network)?
With 40 years of experience, we tend to bring more and more expertise in our products.
In India we have been doing business with the state fire services, municipal corporations, private companies, etc as well as the company has been taking great efforts to explore the international market.
Till now we have been frequently exporting our products to more than 40+ countries like UK, Dubai, Russia, Thailand, South Africa, Singapore, South Korea, Philippines, Australia, Tanzania etc. Every day the list of our satisfied customers is increasing
We have Domestic & International Tie-Ups with renowned vehicle fabricators.
We have a wide network of service which is spread all over the world.
Q. Can you elaborate more about the product portfolio & its applications?
Firefly Fire Pumps Pvt Ltd has a wide product portfolio which includes
Vehicle Mounting Fire Pumps
Power Take Off
Portable Fire Pumps
Fire Fighting Nozzles
Trailer Fire Pumps
Skid Fire Pumps
With this plethora of products, we aim to serve various industries such as Oil Refineries, Chemical Industries, Automotive Industries, Paper Industries, Luxury Hotels/Resorts & Warehouses with wide range of applications such as Fire Fighting, De Watering, High Pressure Washing etc.
Q. Which are the some of your pioneering products you introduced in the market recently or is there any plan to launch the new products?
Firefly Fire Pumps Pvt Ltd always tends to introduce new enhanced products as per market requirement. Recent change in climate has resulted in Floods in various Geographies in India.
Thus, to cater demand of Fire Fighting and De Watering at Flood areas recently we have launched India's first 10000 LPM Trailer Mounted Fire Pump and Portable Fire Fighting Pumps series.
We have received tremendous positive response for the above products in both Domestic as well as international markets
Q. How do you account R&D activity in your company?
We have a dedicated R&D team who are consistently and successfully pioneering the field of firefighting pumps by delivering innovative products to suit the demands of fire professionals.
Our team is equipped with latest 3D designing CAD software like Solid Edge and Auto Cad.
We have been very much bullish to develop and innovate products by carrying out intensive market study with Fire Fighters and combing the feedbacks in research and development.
An Example of it is our two recent launch of High-Capacity Trailer Mounted Fire Pump & Portable firefighting Pump
We are also looking forward for new product launches soon.
Q. Brief us about the quality policy for your business?
We drive our business by our moto "Gear Up For The Fight"
Any unfortunate incident needs to be win without compromise. Thus, for such incidents our products are developed with High quality standards such ISO 9001: 2015 at each manufacturing processes.
We abide by following quality objectives
Improvement in Customer Satisfaction
On time delivery
Minimum non-conformances at every stage
Minimum Customer Complaints
Quality Assurance team is well equipped with CMM machine for part inspection.
We are the 1st Indian Fire Fighting Pump Manufacturer using SCADA for Pump Testing where there is no manual intervention which provides accurate result. Also the testing facility is one of the best in the industry as per IS, NFPA & EN guidelines. We stand the 1st Indian Company to get CE certification & 1st Asian company to get UL listed in the category.
Q. What is your vision for Firefly Fire Pumps Pvt. Ltd?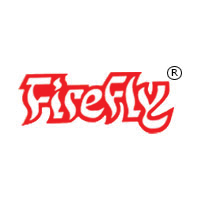 We are largest Vehicle Mounted fire Pump manufacturer in India. We cater more than 60% of the Vehicle Mounted Fire Fighting Pump market in India and we intend to increase market coverage drastically to 80%
We want to be Asia's largest manufacturer & supplier of Truck Fire pumps by 2025
We want to be recognized as one of the best fire pump manufacturers globally, coming from India.
Our Core Values and Ideologies will definitely help us to achieve our goals.