CP PLUS Introduces the 'Silver Series' of Network Cameras to Deliver Affordable Intelligence & Surveillance Redefined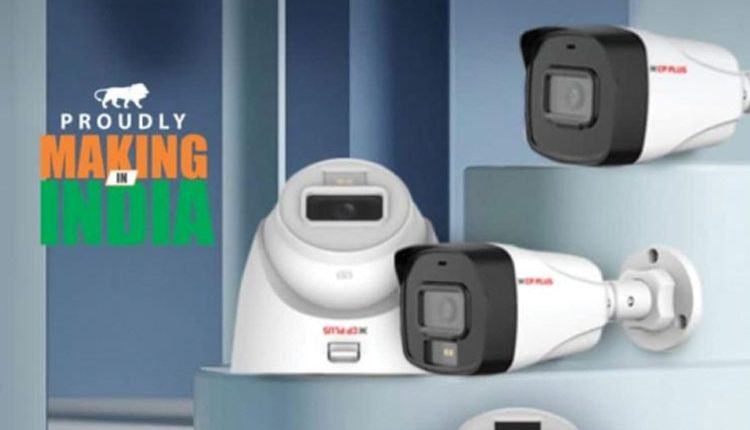 CP PLUS, a global leader in advanced security solutions, is proud to announce the launch of its highly anticipated 'Silver Series' of advanced network CCTV cameras. With a strong focus on affordability without compromising on intelligence and performance, the 'Silver Series' is set to revolutionize the surveillance industry, making high-quality security accessible to a wider range of customers.
As India's No. 1 Surveillance brand, CP PLUS has been playing an instrumental role in not only spreading better across the country but in availing these advancements at the most economical prices. Understanding that people from all walks of life deserve the dependability of a safe and secure home, CP PLUS stands committed to keep innovating for a smarter tomorrow.
The CP PLUS 'Silver Series' Network CCTV Cameras have been designed to deliver enhanced security without expanding on the costs incurred on surveillance. Refining the network technology to deliver solutions with more and more capabilities, CP PLUS has invested heavily in R&D. And now with production commencing in the brand's new manufacturing facility, CP PLUS is ready to flood the Indian market with more and more advantageous innovations.
Powered by cutting-edge AI technology, the cameras in the Silver Series offer exceptional intelligent features like facial recognition, object detection, and smart analytics. This helps the solution in enhancing the accuracy of object identification and alerting users to potential security threats.
The Silver Series has been designed with high-resolution sensors, ensuring clear and detailed video footage even in challenging lighting conditions. This provides crystal-clear images for improved situational awareness.
Understanding that affordability doesn't mean compromising surveillance excellence, CP PLUS designed this series with cost-conscious customers in mind to offer competitive pricing without compromising on quality. The cameras under this series are scalable solutions for all surveillance needs and are suitable for a wide range of applications, including homes, small businesses, retail stores, and more.
"The launch of the Silver Series is a significant milestone for CP PLUS as we focus on making advanced security solutions more accessible to a broader audience," stated Anupam Sah, GM, Marketing at CP PLUS. "Our commitment to 'Intelligence Meets Affordability' is driven by the belief that everyone deserves to have top-tier security, and the 'Silver Series' reflects this."
CP PLUS 'Silver Series' Network CCTV Cameras are set to empower homeowners and small businesses with the tools they need to protect their properties and loved ones effectively. With its blend of intelligence, affordability, and quality, the Silver Series reaffirms CP PLUS's position as a pioneer in the security industry.

For more information
Web: https://www.cpplusworld.com/