Indira Gandhi International Airport and Infosys Pune Named India's Smartest Buildings at Network 18 and Honeywell Smart Building Awards 2016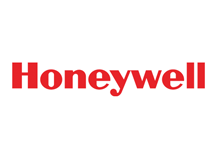 • Building applicants from across India evaluated using Honeywell Smart Building Score™ measuring all outcomes – Green, Safe, and Productive
• Annual award encourages more building owners to improve building scores to meet India's 100 Smart Cities vision
Honeywell (NYSE: HON) today announced Indira Gandhi International (IGI) Airport and Infosys' SDB 10 & 11 buildings in Pune as India's smartest buildings at the Network 18 and Honeywell Smart Building Awards for 2016.
Shri Rao Inderjit Singh, minister of state in the Ministry of Urban Development and minister of state in the Ministry of Housing and Urban Poverty Alleviation, was Honeywell's chief guest at the function and felicitated the winners. Addressing the building owners, he said, "Government initiatives like 100 Smart Cities Mission and AMRUT have already initiated building a better infrastructure for citizens. These can be used as a nucleus to take the journey forward by equal participation from the private sector. We need to propagate further the work that Honeywell is doing; you cannot have smart cities without smart buildings. I congratulate Honeywell and the winners of the Smart Building Awards."
Ten other buildings in New Delhi, Mohali, Chandigarh, Gurgaon, Ahmedabad and Kancheepuram were named the smartest buildings in their market segments, which included hotels, hospitals, schools, retail, airport, commercial multi-tenant offices, single-tenant offices, residential facilities and public sector buildings. The building applicants were evaluated using the scoring criteria from the Honeywell Smart Building ScoreTM, a first-of-its-kind global tool to measure building smartness.
The IGI airport scored a perfect 100 in the safe and productive parameters, as well as a 93 in the green parameter. The Infosys Pune SDB 10 & 11 buildings made it to the winning platform with a score of 97 in the safe parameter. The assets at the Infosys buildings also scored high on elements such as cyber security, data analytics and cloud capability. IGI airport and the Infosys SDB Pune buildings also captured the awards for Smartest Large (>= 10 MMPA) Airport Building and Smartest Single Occupant Private Office Buildings in India, respectively.
"It is encouraging to see the interest and competitive spirit among the builder community and facility managers. The number of applications we received strengthens our commitment to make more and more buildings green, safe, and productive," said Vikas Chadha, president of Honeywell India.
"It is our privilege to partner with Honeywell in creating a property that awards and showcases the best smart building practices fundamental to Smart Cities that are Safer, Greener and Productive. As a prominent and responsible media group, we remain committed to educating consumers and empowering investors. Our association with this initiative is another step in the direction of growing awareness around Smarter Buildings making Smarter Cities," said Shereen Bhan, managing editor, CNBC-TV18.
The scores were validated by KPMG and affirmed by an eminent jury composed of India's leading authorities on energy efficiency, safety, security, and productivity in buildings. Jury members included:
Mr. Gigo Joseph, former CEO, Smart City Kochi
Dr. Kamlesh Bajaj, founder and CEO, DSCI and previously founder and director, CERT-In
Mr. Sudhir Krishna, former secretary, Ministry of Urban Development
Ms. Sangeeta Gupta, director, IT and Smart Initiatives, TERI University
Mr. Sanjiv Mital, CEO, National Institute for Smart Government (NASSCOM affiliated)
Mr. Pankaj Dharkar, president, Fire & Security Association of India
The national winners across the thirteen building verticals were:
Smartest Buildings –Indira Gandhi International Airport and Infosys SDB, Pune (Overall joint winners)
4 Star Hotels: Ginger Hotels, Wakad (Pune)
5 Star Hotels: ITC Maurya, New Delhi
Educational Buildings: Indian School Of Business, Mohali
Hospitals: Apollo Hospital, Ahmedabad
Industrial Buildings: Hyundai Motor India, Kancheepuram
Large Airports: Indira Gandhi International Airport, New Delhi
Mid-sized Airports: Chandigarh Airport
Multi-Tenant Private Offices: DLF Infinity, Gurgaon
Public Services Buildings: Metro Bhawan, New Delhi
Residential Buildings: DLF Magnolias, Gurgaon
Retail Buildings: DLF Mall Of India, Noida
Single Occupant Private Offices: Infosys SDB, Pune
The Honeywell Smart Building Score can help buildings with low scores by pinpointing the solutions that will drive optimal return on investment, making them greener, safer, and more productive for their occupants.
It is well established that green buildings enjoy an edge in terms of incentives. They are cost-effective, and developers enjoy government subsidies while consumers pay less for electricity and water. Buildings scoring low on green can choose the most relevant options for their needs from among a range of solutions available in the market to help become energy efficient, environment friendly, and cost-effective.
On the safety front, it is a myth that installing precautionary fire alarm systems for life-threatening instances is expensive. It is, in fact, less expensive than installing air conditioning. Buildings that score low on safety have a plethora of security solutions available today, to address the unique security requirements of all buildings, be it a small ATM cabin or a sprawling commercial or industrial facility.
The Honeywell Smart Building Score can similarly point out specific productivity gaps. As important as uninterrupted connectivity is to the productivity of the building occupants, so is indoor air and water quality. Knowing what technology asset group has scored low can provide clear insight to facility managers to improve building and people productivity.
Honeywell launched the Honeywell Smart Building Score in India in June 2015, and the tool was subsequently launched in the United States, China and the Middle East. Among the tool's measures:
The Green asset group measures the environmentally sustainable components of a building. It includes a building's use of energy sources, utility sources, temperature control, energy control, and utility control, all of which impact carbon emissions, a facility's environmental footprint, and utility costs for the building occupant or user.
The Safe asset group measures the safeguards for the building, its occupants, users and owners. It includes people, vehicle and material security, fire safety, gas safety, worker safety, and disaster response systems
The Productive asset group measures enhanced comfort and productivity for users and owners. It includes technologies that help boost productivity include indoor air and water quality sensors, people, vehicle and material circulation, personalization, connectivity, and energy quality.
Honeywell is positioned with the broadest technology solutions portfolio that serve buildings to support India's 100 Smart Cities vision, and is already working on several significant projects, including Bhubaneshwar in Odisha, Aurangabad in Maharashtra, Ujjain in Madhya Pradesh, and an 11-city project in a large central state.
About Honeywell India
Honeywell (www.honeywell.com) is a Fortune 100 diversified technology and manufacturing leader, serving customers worldwide with aerospace products and services; control technologies for buildings, homes and industry; turbochargers; and performance materials. All of Honeywell's global businesses have a strong legacy in India, built over the last eight decades. Honeywell's India commitment is evident in seven state-of-the-art manufacturing and engineering operations, and five global centers of excellence for technology development and innovation. Honeywell employs close to 15,000 people across 50 locations including Bangalore, Chennai, Delhi, Gurgaon, Hyderabad, Madurai, Pune and Vadodara. For additional information on Honeywell India, please visit https://honeywell.com/country/in/.