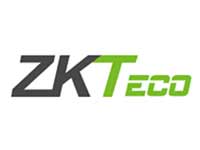 In the world of biometrics and electronic security, ZKTeco India has carved a niche for itself. A highly technology-driven, multiproduct and customer-centric entity, ZKTeco has diversified itself to meet the demands of different verticals, by foraying into product segments such as Time Attendance, Access Control, Smart Locks, Entrance Control, Security Inspection, Smart Parking, Mask & Temperature Detection Devices, IoT & Home Automation, Software Solutions and so on, discovers Industrial Safety Review in an interaction with this trendseter in the security space. Excerpts: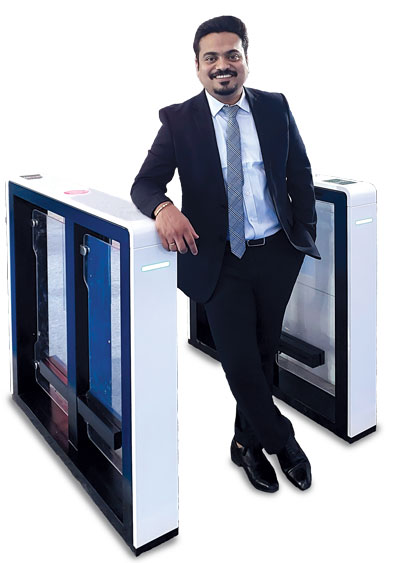 Q. ZKTeco is a name to reckon with in access control. What are your offerings for safety and security?
ZKTeco has developed some of the world's leading breakthrough technologies in the Biometric and Electronic Security product segments. Its specialization in Multi-Biometric Verification Technology comprising various recognition techniques including fingerprint, face, palm print and vein recognitions in smart identity authentication and the ability to integrate them into access control as well as other platforms to enhance the overall security shows the pinnacle of its engineering capabilities. In addition, its Access Controllers are equipped with advanced functions including Global Anti-Passback, Global Interlock, Global Linkage Settings such as Fire Panel Linkage, thereby enhancing the security and safety levels to new heights. Furthermore, the ARMATURA Hi-Tech Access Controllers offer ultimate performance with world-class design, multimodal authentication with enormous storage capabilities, high cyber security functions with OSDP protocol and AES standard data protection as well as BMS common communication protocols such as BACnet, Modbus, and OPC.
Q. Your biometric standalone terminal is something fascinating. What are the unique features of this innovative product and its potential applications?
ZKTeco's Standalone Biometric Product Line is one of the best in the world, especially its Linux Based Visible Light Time Attendance & Access Control Series featuring Advanced Facial Recognition, 3-in-1 Contactless Palm Verification, Accurate Fingerprint Recognition, etc., along with intelligent functions such as Automatic Tracking of Face & Palm, Dual-Factor Authentication, Long Range Recognition Distance, Powerful Anti-Spoofing Algorithms to restrict unauthorized access as well as Mask Detection and Body Temperature Measurement Technology having applications virtually in every sector.
Q. What are the revolutionary trends you have set for facial recognition in the industry?
The world of Biometrics has witnessed a dramatic transition from conventional fingerprint biometrics to a much more sophisticated Touchless Biometric Technology especially in the current situation as a result of the Covid-19 outbreak. Touchless Biometric driven solutions such as Facial Recognition enabled operations could be the key to resuming socio-economic activities during as well as after containment of the outbreak. In particular, Facial Recognition Technology not only offers convenience in terms of recognition speed and precision, but also promotes safety and hygiene as the entire verification process is performed without any physical contact.
Facial Recognition is also one of the most attractive applications of Touchless Biometric Technology. Nonetheless, Facial Recognition in real applications still pose greater challenges due to the fact that face often undergo changes owing to various facial expressions, different appearances, and angles as well as environmental factors such as different light intensity.
However, with ZKTeco's innovative technology in Biometrics together with Deep Learning and robust facial recognition algorithms, today it is made possible to verify an individual's face regardless of the attire, facial expressions, facial accessories, and environmental factors including light intensity and shadow.
In this regard, Visible Light Facial Recognition has become the most spoken word in the current Biometric Industry accentuating all the above aspects while focusing on Advanced Contactless Biometric and Security Solutions that could detect and authenticate individuals wearing mask along with the body temperature measurement. This could be a key to enforce powerful safety measures and precautions.
Q. Your Wi-Fi enabled smart lock is said to be a value-added product. Could you elaborate?
The Wi-Fi enabled Smart Locks of ZKTeco, for instance HBL400 offers various competitive advantages and safety features including remote unlocking via mobile app, online real-time monitoring from the indoor, automatic locking and unlocking after verification, and ability to view visitors through mobile app. Furthermore, it is built with 3D Structured Light Facial Recognition Technology for ultra-fast verification as well as a hidden fingerprint semi-conductor behind the outdoor handle unit with ergonomics and anti-collision design, inbuilt doorbell, etc. It also consists of a Class C cylinder protection, therefore even when the outdoor unit of the lock is damaged, the user's home would still be safe.
Q. What have you to say about your ZKBio CVSecurity Solution?
ZKTeco has recently launched its most powerful web-based security platform yet, the ZKBio CV Security with the adoption of Hybrid Biometrics and Computer Vision Technology. The platform is fuelled by numerous modules including Personnel, Time Attendance, Access Control, Visitor Management, Parking, Elevator Control, FaceKiosk, Video Management, Mask and Temperature Detection, Online/Offline Consumption, Guard Patrol, Intelligent Video Analytics, Locker Management, Intrusion Alarm, Service Center, etc.
The platform also adopts micro-service development framework with robust system performance characteristics such as high availability, scalable modules, fully secure communication, and solid third-party integration scalability.
By taking full advantage of our extensive experience in the access control industry, ZKTeco integrates video surveillance and smart analysis to study real-time video content and collect meta data to create an effective early warning system and issue a prompt response. Hence, the platform offers a precise verification after the incident, establishing a practical security ecosystem. It also ensures safety protection for people, vehicles, as well as properties with international-level certifications and standards for information security management and data protection measures.
Q. You are dealing with cutting-edge technologies. Have you ever felt the need for a technology tie-up?
We are involved in developing the next-generation biometric and security solutions which are going to be innovative and much more powerful than conventional systems and would address several practical difficulties faced by the security industry through technological prowess offered by ZKTeco's Global R&D Center alongside the Global Technical Center to go beyond the possibilities in order to explore new ideologies for fulfilling customer needs in addition to its ultra-modern manufacturing facility focusing on the local content development and supporting towards the 'Make in India' mission.
The R&D Center represents a full-fledged design center for developing advanced solutions employing cutting-edge technologies such as AIoT and Cloud Computing and serves as a technology hub for driving engineering and innovation, underlining various industry-related trends to approach in parallel with the rapidly growing Indian economy while also focusing on developing solutions with new and emerging technologies. For instance, Intelligent Time Cloud-Based Attendance Software, Cloud Visitor, Cloud Access, easy TimePro Web-Based Time Attendance Software, etc.
Given the unique blend of intellectual design and modernization with these state-of-the-art facilities delivering tremendous opportunities for remarkable research outputs as well as revolutionary software solutions with skilled engineers and technology prowess as the core competency coupled with the fact that these centers and the manufacturing unit are being located in the Silicon Valley of India -Bengaluru, the external dependency for the organization in terms of technological expertise is virtually nil.
Q. Your portfolio also includes parking management solutions. Could you elaborate on this?
ZKTeco's Smart Parking Solution provides efficient and flexible management of vehicles as well as parking space through Automatic Number Plate Recognition (ANPR) System and Ultra-High Frequency (UHF)-Based System along with High-Performance Parking Barriers for rapid access to vehicles which provides convenient user experience. It also offers Dual Verification Mode Parking System involving both Biometric Verification of Vehicle User coupled with Vehicle Recognition for enhanced safety. These solutions are suitable for all types of parking areas while greatly eliminating manual monitoring and tracking of vehicles by software platforms.

Q. What are the various support services you offer?
With our dedicated Global Technical Center driven by unique international outreach, we offer various support and services to the customers through innovative approaches, including 24/7 Call Center Facility, according to global time zone, Product Consultation, Product Customization, Multi-Language Support, Product Issue Resolution, Overseas Onsite Support, Global Live Chat Facility, etc., for delivering service excellence and to achieve customer satisfaction.
Q. Have you got any awards / accolades for your innovations?
We have attained both national and international recognitions and awards through perseverance, excellence, and quality of our products and solutions. As a testimony to this, we have won the prestigious Engineering Excellence Award 2022 for its Best Innovative Products in the Biometrics & Access Control Category. Furthermore, ZKTeco has been selected by the A&S Magazine as "Top 12 Global Security Company" and it is honoured by also being selected as the "Top 5 Multiple Product Group" at offering state-of-the-art biometric solutions and top-notch security products to name a few.
Q. Who are your major customers?
We focus on various sectors and a variety of customer needs ranging from Finance, Education, Government, Manufacturing, Public Facility, Healthcare, Hospitality to Retail and Residential. To meet the requirements of these different verticals, ZKTeco has extensively diversified its product segments into Time Attendance, Access Control, Smart Locks, Entrance Control, Security Inspection, Smart Parking, Mask & Temperature Detection Devices, IoT & Home Automation, Software Solutions and so on.
Q. What's your vision for ZKTeco?
To simplify, protect as well as create a secure environment for individuals, enterprises,and people by providing complete, end-to-end, high-quality solutions through trust and responsibility as well as by implementing innovation and operational excellence.